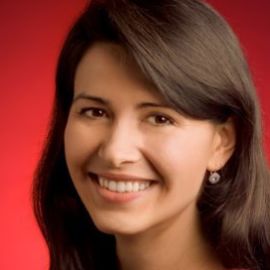 Nadya Direkova
Expert in User Design & Interaction Design; Previously Worked for Airbnb and Google X
Nadya Direkova is a design leader focused on vision, strategy and rapid prototyping. She is an expert in user design and interaction design. She supports early stage AI-based start ups as a Design Partner.
In the past, she worked as a Director of Research & Design at Airbnb, supporting the company's growth with product innovation. In the industry, she is best known for founding the Sprint Master Academy at Google, scaling the art of the design sprint to all parts of the company and its global developer ecosystem.
She has hosted over 100 design sprints to accelerate projects such as Google [x] Self-Driving cars, Project Loon, Maps, Google Ads and key partners such as Google Capital's portfolio investments.
Videos
---