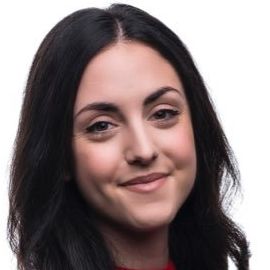 A Y-Combinator alum and former IBM Watson strategist, Natalie Fratto most recently led international expansion at Silicon Valley Bank. She's written for Fortune, Fast Company and Motherboard. Today, she's building Launch With GS, a $500 million initiative to invest in women-led businesses and investment managers, at Goldman Sachs in New York, NY.
Videos
---
Speech Topics
---
"Building Skyscrapers that Sway"
How individuals and corporations can improve their adaptability
How increasing your "Adaptability Quotient (AQ)" can safeguard oneself from the inevitability of change
"How to Fail"
How failure is an underused asset for those with high adaptability