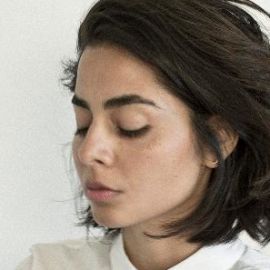 Natalie Herrera
Ceramicist and Founder of High Gloss
Graphic-designer-turned-ceramicist Herrera founded High Gloss in 2013. She uses unconventional tools like a compass, an X-acto knife and a drafting triangle to alter her thrown pieces with geometric forms. Instead of handles, a set of coffee cups have rounded finger rests.
News
---
30 Under 30 2016: Art & Style - Forbes
Illustrator. more. Natalie Herrera, 29. Ceramicist, High Gloss. more. Greycork. Furniture designers. more. Lucy Jones, 24. Fashion designer, Seated Design.