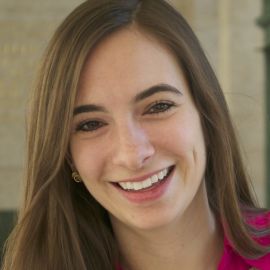 Natalya Bailey
Aerospace Engineer; Founder & CEO of Accion Systems
Natalya Bailey is an aerospace engineer, and the CEO and founder of Accion Systems. Established in 2014, Accion develops in-space propulsion technologies that optimize scalability, performance and efficiency with the introduction of ionic engines.
In 2019, Bailey was awarded The Grace Hopper Celebration of Women in Computing (GHC) Abie Award in Emerging Technologies, as well as the 35 Innovators Under 35 with the MIT Technology Review (2018), 30 Under 30, Inc, and Women to Watch from Boston Business Journal (2017). In 2016, Bailey was recognized by Forbes' 30 Under 30 list and last year Accion was named by Fortune Magazine as the most likely to become a billion dollar company at the annual Brainstorm Tech Conference.
Bailey earned her doctorate from MIT where she helped invent the core technology that would become Accion's first product line. Prior to MIT, she pioneered a new chemical rocket technology that she also spun into a space startup. Outside of academia, Bailey mentors entrepreneurs in the Boston community and youth interested in pursuing STEM careers.