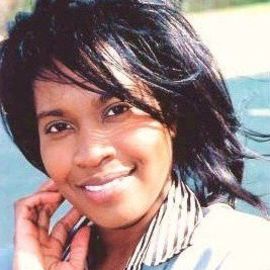 Motivational Messenger!
Natasha David-Walker is a native of Atlanta who returns to the city after studying at Oakwood College and Columbus State University, where she earned a degree in General Studies with a concentration in Biology. She also holds a Masters degree in English.
After receiving her B.S. degree she pursued a Masters in English in Professional Writing at the University of Memphis (U of M). While a student at the U of M, Natasha was hired by a non-profit community-based organization, the South Memphis Alliance (SMA) as both the Director of Public Relations and HIV Coordinator. During her tenure and in her work as HIV Coordinator, Natasha promoted HIV/AIDS awareness and initiated an organization in the all male, youth correction facility called, Positive Brothers on a Mission.
In 2004, she traveled to Zambia, Africa with the National Association for the Prevention of Starvation (NAPS) as a Health Educator promoting HIV/AIDS awareness.
She started Living Light Ministries & public health Health Education (phHE), a not for profit organization in Memphis Tennessee in 2001 with the express purpose of educating the community, particularly youth about the perils of risky behaviors that lead to the transmission of sexually transmitted diseases and HIV/AIDS. The program incorporates drug awareness as a component since drug abuse is often a component when young people engage in at-risk behaviors. The theme for 2012 is Drugs, Thugs, & Love. Through Living Light Ministries, Natasha was contracted by the Centers for Disease Control (CDC) through Memphis City Schools as a Health Educator. She also initiated the first HIV/AIDS education classes for youth at the Emmanuel Episcopal Center (EEC), a 15-year-old inner city after school program.
The former host of Talking To Tasha an Internet based radio show, Natasha loves young people and hopes to make a positive impact by teaching and speaking on topics that important and relevant for the next generation.
She is blessed to be the co-parent of two children Keely-J. and Shawn Jr.
Natasha's favorite life quote by Maya Angelou is, "when people show you who they really are, BELIEVE them!"
Videos
---
Speech Topics
---
Drugs, Thugs, and Love
Drugs, Thugs, and Love provides an interesting glimpse into Hip-hop music when juxtaposed through the lens of the civil rights mission and spiritual concepts. As hip-hop evolves, the theme revolves.
Tag - U Are It!
House of David CEO, Natasha David-Walker Commencement Speaker at Rothschild Leadership Academy May 2016 - "U Are It" (Passing the Baton to the Next Generation)
Related Speakers View all
---
Stanley J. Reynolds

Your audience will enjoy a new innovative approach f...

Somto Okeke Charles

Somto Okeke Charles is a vibrant & innovative young ...

Louis-Philippe Loncke

European Adventurer 2016, Explorer, Motivational Spe...

Igor Beuker

World Authority on Marketing and Media

Claire Berger

Claire Berger Proves Fun WORKS in the Work Place

Kanya Balakrishna

Co-Founder & CEO of The Future Project

Tracy Lewis

Christian Author, Speaker, and Teacher

Ryan Sallans

International Transgender Speaker, Consultant & Author

Adora Svitak

Author, Speaker, Youth Advocate & Child Welfare Prof...

Svetlana Kim

Speaker, Radio Talk Show Host, Author, Certified Hyp...

Amanda Gore

CEO of The Joy Project; Author & Psychologist; Emoti...

Alfred Poor

America's Success Mentor for Young Employees

Karen Michelle Schrader

No more excuses for disrespecting someone who is dif...

Ravi Hutheesing

Global Keynote Speaker | Empowering education and bu...

Tonisha Pinckney

Empowerment Beyond Victimization - Author of I AM MO...

Charlie Alejandro

Motivational Speaker, Writer, Actress & Radio Talk S...

Stephen Birchak

One of the top speakers in the nation for how to use...

Val McLeod

Inspirational Influencer and Empowerment Speaker and...

N. Hamilton-Smith

British Milliner, Recording Artist, Author, Film Mak...

Nicole Yeary

Founder & CEO of Ms.Tech, A Company That Aims to Sup...
More like Natasha