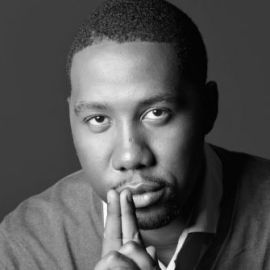 Nelson Mandela had a "long walk to freedom," yet his footprints still remain. Following in the footsteps of his beloved and iconic grandfather, Ndaba Mandela has taken the torch – and run with it. Today, Nelson Mandela's legacy lives on as Ndaba continues to keep its beacon of hope bright, fueling its fiery message that one person can make a difference. Thankfully for all, the legacy lives, as Ndaba was recently named one of the "28 Men of Change" by BET. Today, Ndaba is showing the world, through his actions and orations, that Nelson Mandela's voice and message of freedom still carries and rings true – sounded by a child that became a man under the warm embrace and expert tutelage of one of history's greatest teachers. Currently, Ndaba is organizing the 95th celebration of Nelson Mandela day and was also instrumental in creating the International Day of Happiness at the United Nations. He continues to keep Mandela on the world's mind.
Now, Ndaba Mandela entertains and inspires audiences with tales only he could tell in his presentations. With pride and presence, Ndaba speaks passionately about Africa, its people and its future – which is looking brighter than ever. This is good news, not only for the continent, but also for corporations looking to get in on the ground floor of a steadily rising nation, embracing its vast potential and natural resources. In fact, Ndaba is the co-founder and co-chairman of the Africa Rising Foundation, an organization dedicated to promoting a positive image of Africa around the world and to increasing its potential for growth in the areas of education, employment and international corporate alliances for profit and partnership.
With his one-of-a-kind perspective and dynamic speaking style, he remains true to his inspiring grandfather's message as he quotes, "I carry with me the values of my grandfather. I am an African, and I know what it means to be African, and I'm proud of it." He also regales audiences, as no other can, with quips and quotes from his famed, father-like teacher and inspiration. Ndaba entertains audiences by inviting them inside the mind of "Mandela-the-man" when he cites his grandfather's suggestions and stance on life, sharing advice he received as a boy which was often witty and always invaluable.
Ndaba lets audiences peek through the keyholes of the Presidential Palace and proudly shares lessons of love, remembering, "I saw him interact with kings and presidents, and with our household cook. He treated everyone the same. This was his key value." These lessons and values were learned well and are practiced today by Ndaba who has also founded "Mandela Project" – a social hub created to give back to the community with the support of the same experts responsible for Lady Gaga's networks.
Speech Topics
---
From Prisoner to President: The Mandela Legacy Lives On
Ndaba describes what is was like to first meet his iconic grandfather at age 11 when Nelson Mandela was finally released from prison – and then live with him in the Presidential Palace shortly thereafter. Ndaba tells tales and shares the inspiring, and often amusing, anecdotes told to him directly from his doting grandfather. Ndaba also describes to his audiences, both the joy and the strain he feels having the awesome responsibility of the world's expectations to be counted on, and considered as, the "2nd chapter" of the Mandela story.
Africa Rising: Uncovering Africa's Hidden Economic Potential
Ndaba is the Founder and Chairman of the Africa Rising Foundation. He describes its mission and purpose to increase employment, embrace and levy the benefits of Africa's resources and de-stigmatize negative media stereotypes – ensuring a future filled with pride and prosperity. In fact, of the world's 10 fastest rising economies today, Africa is home to seven of them. Now in his presentations, he is able to share his knowledge with companies that will benefit from the hard-learned lessons Ndaba himself has endured, giving businesses the confidence to create these same kinds of opportunities for themselves in what is now a global hotbed of potential. Ndaba also gives enlightenment to those who would like to build a charitable organization from the ground up, or enhance your existing efforts. Showcasing what he has learned, Ndaba educates audiences on how he has managed a successful philanthropic enterprise in this informative and easy to follow presentation.
The Village Idiom: Empowering Youth through Education, Interconnectivity and Employment
Ndaba addresses the critical issue of how education and interconnectivity leads to employment in all areas – from the largest universities, to the smallest local schools. Ndaba also educates audiences on how to literally apply the tools it takes to realize his grandfather's eternal message of the importance of education in one's life, and also how to create the necessary solid support system of teachers, parents, civic leaders and mentors that it takes to succeed.
HIV/AIDS: The Secret Shared by Millions
Ndaba speaks out on his own family's struggle with AIDS, describing what is was like from his perspective to both lose family members, and live with the stigma of AIDS in Africa. He also offers his insight as a leader and advocate for AIDS education that can benefit any nation battling with this disease and the toll it takes on a mortal and emotional level.
Related Speakers View all
---
Dean Karlan

Behavioral Economist, Social Entrepreneur & Author

John Wood

Former Microsoft Marketing Executive & Founder and B...

Immaculee Ilibagiza

Author, "Left to Tell: Discovering God Amidst the Rw...

Paul Rusesabagina

Real Life Hero of Hotel Rwanda

Jesse Jackson

Civil Rights Activist & Politician

Thomas Thomas

CEO of ASEAN CSR Network; former NMP; former ED Glob...

Julius Maada

President of Sierra Leone

Theo Sowa

CEO of African Women's Development Fund; Advocate fo...

Farida Nabourema

Political Activist, Writer, Human Rights Defender & ...

Waris Dirie

Somali Model, Author, Actress and Social Activist; F...

Michael Leiter

Former Director of National Counterterrorism Center;...

Hugh Evans

Humanitarian; Founder & CEO of Global Poverty Project

Randy Pennington

Entrepreneur, Consultant & Award-Winning Author

Sandra Fluke

Lawyer, Social Justice Advocate, Women's Health Expert

Jack McGuire

Former President & CEO Of The American Red Cross

Yvette Alberdingk Thijm

Executive Director of WITNESS

Raj Patel

Award-Winning Writer, Activist & Academic

Margaret Wheatley

Co-Founder & President of The Berkana Institute; Bes...

Robert "Bob" Safian

Founder of The Flux Group, Former Editor-in-Chief of...

Caroline Elkins

Professor of African Studies at Harvard University &...
More like Ndaba