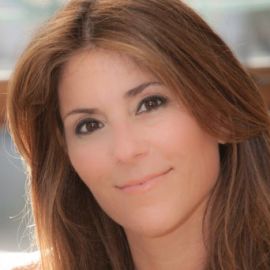 Nicole Boxer is an Emmy Award-winning documentary filmmaker and political influencer. Boxer believes in the unique power of social impact media advocacy as a tool to create positive change in the world. That belief is the central focus behind Boxer's media portfolio which spans multiple platforms, including TV, film, podcast, and magazine journalism.
Ms. Boxer was an Executive Producer of the Oscar-nominated documentary films The Invisible War and The Hunting Ground, both investigations of rape and sexual assault in the military and on college campuses, respectively, which earned her a Peabody Award and two Emmys. Boxer's 2014 directorial debut, How I Got Over, explores the transformative power of the arts to heal addiction and led to a nomination for the International Documentary Association's Humanitus Award.
Ms. Boxer serves on the Board of Directors for Headcount.org. She is the former sister-in-law of U.S. President Bill Clinton and Secretary Hillary Clinton. Boxer holds a B.F.A. in Film, Television and Radio from New York University's Tisch School of the Arts.
Videos
---