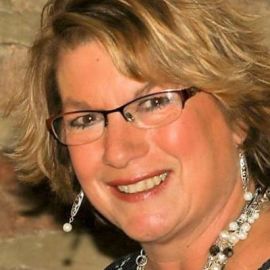 Nina Fuller
Founder of Living Proof Testimonies; Pro-Life and Down Syndrome Advocate
Nina Fuller is a popular speaker and writer who is the founder of Living Proof Testimonies, a non-profit speaking ministry that brings inspiration and hope to people in order for them to honor God with their own lives. She is the author of Special Strength for Special Parents.
Nina's genuine and open style makes you forget you are anywhere other than a cozy family room, sharing hearts and building friendships. Whether you hear Nina share her dynamic, personal pro-life message….hear her passion for parenting through the story of how God raised her from a two-parent alcoholic heritage to become a committed Christian wife and mother…or sit under her leadership as a gifted Bible teacher…you will be inspired to search deeper into your own experiences and learn the depth of God's character and intimate presence in your own life. You will walk away knowing, as never before, that God loves you with an abiding love and has a plan for you! With vibrant confidence, Nina says, "I believe with all my heart God shapes us with every experience we face. He prepares us for future ministry with the character-shaping events of yesterday and today. No trauma or crisis in our life is wasted if we surrender it to God's loving plan. With Christ as the focal point of our lives, there is purpose in our past and hope for the future! Believe me! My life is living proof!"
Through a traumatic childhood where her mother abandoned the family after years of alcohol and abuse, at age 12 Nina became the surrogate mother to her four younger siblings. Her father was lost in his own world of despair and continued his downward journey with alcohol and parental abuse. Through all the chaos, Nina came to realize that a Sovereign, Loving God had set her apart to serve Him and declare a message that would uproot and tear down years of heartache and abuse of all sorts.
Nina says her life defies the classic textbook cases of childhood dysfunction because God had a dynamic plan of ministry for her life. She is most definitely living proof of Psalm 37:4 "Delight yourself in the Lord and He will give you the desires of your heart."
Nina is in popular demand at pro-life events, ladies retreats, youth groups and church events around the country. Nina has shared her message of hope as a guest speaker on several radio talk shows, has been interviewed by many in the media, including Marie Claire magazine and is a contributing author to Focus on the Family, as well as co-author of the book "Refined By Fire, Inspirational Stories and Journal for Women."
Nina can customize a message to meet the specific theme, focus, and time frame needed for your Christian event, using a rich reservoir of personal life stories and Scriptural truths.
Related Speakers View all
---
Lisa Whelchel

Author, Founder of Momtime Ministries & Actress Know...

Pam Tebow

Mother of Tim Tebow, Faith-Based & Pro-Life Speaker

Jennifer O'Neill

Internationally Acclaimed Actress, Christian & Pro-L...

Karen Kingsbury

#1 New York Times Bestselling Novelist; Adjunct Prof...

Sadie Robertson

Motivational Speaker, Bestselling Author, Owner of C...

Lisa Harper

Storyteller & Theological Scholar; Bestselling Author

Jennie Allen

Best-Selling Author & Founder of IF:Gathering

Heather Gemmen

Pro-Life & Adoption Advocate

Angela Thomas Pharr

Christian Author & Speaker

Steve Arterburn

Founder & Chairman of New Life Ministries, Host of "...

Sheila Walsh

Author, Speaker, Worship Leader, Television Talk Sho...

Clayton King

Pastor, Founder & President of Clayton King Ministries

Kylie Bisutti

Motivational Christian Speaker & Former Victoria's S...

Levi Lusko

Bestselling Author & Pastor of Fresh Life Church

Jen Hatmaker

Christian Blogger & Author

Lila Rose

Anti-Abortion Activist & Founder of Live Action

Susie Larson

Radio Host of "Live the Promise with Susie Larson", ...

Dr. Bernice King

Minister, Attorney, Author & Daughter of Dr. Martin ...

Deidre Pujols

Co-Founder of The Pujols Family Foundation; Wife of ...

Alveda King

Civil Rights Activist, Author, Founder of Alveda Kin...
More like Nina