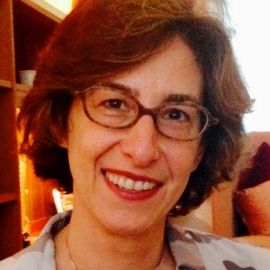 Nina Wolff Feld
Author of "Someday You Will Understand: My Father's Private World War II," Speaker, Artist
"Someday You Will Understand: My Father's Private WWII" is of enormous historical value, chronicling a Pre-War childhood in Europe, a harrowing escape through occupied France and ending with the importance of the impact of the Holocaust on Europe. In light of the epidemic rise in anti semitism and genocides unfolding throughout Africa and the Middle East, this timely book lends itself to the fight for Human Rights, and the prevention of genocide, anti-semitism and xenophobia. This is not only a fascinating memoir but an educational tool which should support Holocaust education globally.
Someday You Will Understand has touched people of all ages and backgrounds all over the world and continues to receive favorable reviews by both scholars and readers. One reader summed it up perfectly: "This fascinating bit of research gave me a fresh look at the conditions which fed the post-war Zionist movement. Reading it immediately after the Charlie Hebdo massacres provided me with first-hand historical context that helps explain the ongoing mistrust by Jews towards their non-Jewish European neighbors. From a more general perspective, the story is a riveting narrative of a young man's journey through the defining event of the twentieth century."
This book is in the collections of Holocaust libraries around the world including USHMM in Washington DC, Yad Vashem in Jerusalem and The International Institute for Counter-Terrorism (ICT),Herzliya, Israel, as well as the Library of Congress, and university libraries everywhere .
Upon publication it was featured in bookstore displays and is currently being considered for translation by publishing houses in France.
Videos
---