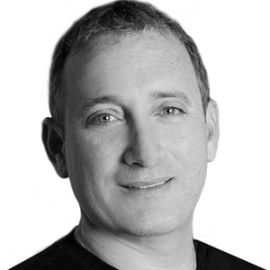 By day, Noam helms the ship over at waze, functioning as their fearless leader. But at night, once he's back home, the tables are turned. As a husband and father of two young girls, he's outnumbered - even the dog is a girl.
Maybe he likes these kind of challenging odds, having always enjoyed working at early-stage startups, and watching them grow. Prior to waze, Noam served as CEO of Intercast Networks and co-founded Deltathree, Inc. (NASDAQ: DDDC), a leading international VoIP service provider, where he served for 10 years in a variety of executive positions including as Chairman, Chief Executive Officer and VP of Operations.
Hailed as one of Business Insider's 100 Stars of Silicon Valley, Noam holds a B.A. in Economics from the Hebrew University and a Masters of Public Administration from Harvard University's John F. Kennedy School of Government, where he started planning on how to save the world. He's since decided it will be one GPS point at a time.