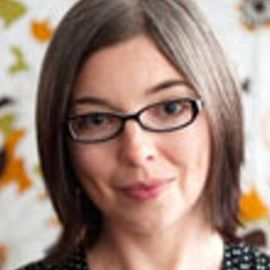 Noël Jones
Writer, Slam Poet, Former member of the 2000 National Poetry Slam Champion Team NYC-Urbana
Originally from Alaska, Noël Jones is a writer and former member of the 2000 National Poetry Slam Champion Team NYC-Urbana, featured in The New York Times and on NPR's "Infinite Mind," as well as at the South by Southwest Music Festival in Austin, TX. As a performance poet, Jones has toured internationally and was selected to be part of an all-woman tour introducing slam poetry to Denmark. In New York, Jones taught poetry to at-risk youth at East Side Community High School as part of Rosie Perez's Working Playgrounds program, and to women inmates on Riker's Island in conjunction with Youth Aloud, while continuing to make University appearances on the road, including Washington State University, U.C. Davis, Yale and Princeton, among others. She completed her Creative Writing degree at Hunter College, and has been awarded residencies for poetry at Atlantic Center for the Arts, and Western Michigan University's Prague Summer Program. She now lives in Chicago, works at the Art Institute, and is excited to be investigating fiction as a new medium.
Videos
---
Speech Topics
---
Slam Poetry as a Tool for Empowering Girls & Young Women
Jones uses her powerful command of language to provide young women with an understanding of their true potential and place in society. Says Jones, "These programs are critical as the latest wave of feminism seeks to empower girls and young women who often still lack the confidence to stand up and speak in public. It is important for them to see female role models not just standing up, not just speaking, but speaking fearlessly and powerfully in the company of men."
Spoken Word as a Means of Reducing Violence in Our Community
Violence, especially among our youth, is often a result of feeling powerless, unheard and alone. Living in a culture, and educational system, where the self-expression of strife that our youth are often experiencing is regularly punished, slam poetry provides a forum and a creative outlet for all that energy which will be championed and applauded.
In this inspiring keynote speech, Jones highlights how our young people can find creative outlets to not only express themselves, but empower themselves in their daily lives.
Spoken Word as a Call to Activism in Our Communities
As an activist in her community, Jones finds it rewarding to see how her ability to stand up at City Council and Town Hall meetings to take on elected officials emboldens other citizens to do the same. In this keynote presentation, Jones details her own experiences using spoken word as a call to activism in her own community, and expresses how others can do the same.
Jones details the transformation of her friends, family and neighbors from politically disenfranchised and silent citizens to an engaged electorate excited about their role in democracy.
Teaching Slam Poetry in Schools
There are two major challenges to consider when teaching spoken word performance in our public schools. First, we must get kids to write their own poetry—that's the easy part, because they virtually brim with talent. Second, we must establish a sense of confidence in them that they can not only get up and speak, but master the attention of an auditorium full of their high-energy peers.
Women's Right to Choose
In this powerful keynote speech Jones draws on her popular works Permission and Sestina for Alanna, to advocate for safe abortion practices. Societal pressures particular to women can diminish the sense of self-entitlement necessary for one to achieve success in her endeavors. Women are constantly making decisions on whether they will alter their lives to bring new people into this world. What is at stake is not choice. Women have made their choices since the beginning of time. What is at stake is access to safe abortion.