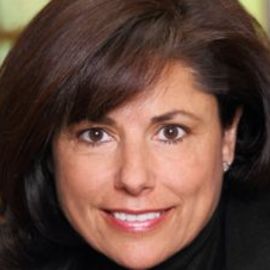 Nora Denzel is a former senior vice president at Intuit, leading the company's big data and social design initiatives, and the central marketing organization. "Big data" is the emerging science of creating, organizing and analyzing very large datasets to gain new insights and use information efficiently.
Appointed to this role in August 2011, she is responsible for establishing, directing and implementing Intuit's data strategy, and quickly converting information into a competitive advantage through the company's social design and central marketing programs.
Denzel joined Intuit in 2008, serving as senior vice president and general manager of the company's Employee Management Solutions Business Unit which provides easy-to-use payroll and employee benefits services to more than one million small businesses.
Previously, she was senior vice president of Hewlett-Packard's global software business, where she led the division to double-digit growth and profitability. Earlier, Denzel served as senior vice president of product operations at Legato Systems Inc., now a division of EMC. She began her career as an engineer at IBM and advanced quickly to executive positions during her 13-year tenure with the company.
She serves on the board of directors for Overland Storage Inc. and the Anita Borg Institute, which provides resources and programs to help industry, academia, and government recruit, retain, and develop women leaders in high-tech fields. Denzel earned her bachelor's degree in computer science from the State University of New York and a master's in business administration from Santa Clara University.