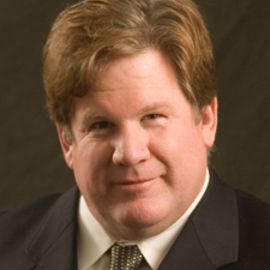 Norm Smallwood's Key Accomplishments Include . . . Norm is a recognized authority in developing leaders who deliver results and increase business value. His current writing, speaking and consulting work relates to making intangibles tangible by building organization capabilities that measurably impact market value. This involves new perspectives, tools and roles for line executives and Human Resources professionals.
He is co-founder of RBL, Inc. which is a collective of well-known and broadly experienced management educators and consultants. Representative clients include Ford, Glaxo-Smithkline, Hallmark, Harley-Davidson, Intercontinental Hotel Group (IHG); Intel, National City Bank, Nike, StorageTek and Zurich Financial.
More About Norm Smallwood . . .
Norm is co-author of four books: Real-Time Strategy: Improvising Team-Based Planning for a Fast Changing World, Wiley & Sons, 1993 (part of the portable MBA series); Results-Based Leadership: How Leaders Build the Business and Improve the Bottom Line, Harvard Business School Press, 1999 (named book of the year by SHRM); Why The Bottom Line Isn't!: How to Build Value through People and Organizations, Wiley 2003; The Change Champion's Field Guide: Strategies and Tools for Leading Change in your Organization, Best Practice Publications, 2003.
Norm has also published more than 150 articles in leading journals and newspapers and has contributed chapters to multiple books.
Norm is on the faculty at the Executive Education Center at the University of Michigan Business School, an affiliate of Duke Corporate Education, on the Editorial Board of Journal of Human Resource Management, a board member to HELP International, and an Honorary Colonel for the West Valley City Police Department.
Suggested Programs   
-Results-Based Leadership
-Why The Bottom Line Isn't!: How to Build Value through People and Organizations
-Strategies and Tools for Leading Change in your Organization
Videos
---
Related Speakers View all
---
Adrian Gostick

Founder of The Culture Works & Bestselling Author of...

Marcus Buckingham

Peak Performance Expert, Best-Selling Author, Resear...

Patrick Lencioni

Management Consultant; Founder & President of The Ta...

Joseph Grenny

New York Times Bestselling Author; Leading Social Sc...

Chester Elton

#1 Bestselling Business Author, Organizational Cultu...

Mike Abrashoff

Former Commander of USS Benfold & Author of "It's Yo...

Paul G. Stoltz

Creator of the Adversity Quotient, Expert Speaker on...

The Carrot Guys

Sure, they have real names; but they are best known ...

Tim Sanders

Bestselling Author, Technology Pioneer, Expert on Co...

Dr. Kevin Freiberg

World-Wide Best-Selling Author, Speaker & Advisor

Mark Samuel

Author of "The Accountability Revolution: Achieve Br...

Richard Hadden

Employee Development Expert and Author of Contented ...

Dr. Jackie Freiberg

Corporate Culture & Leadership Strategist, Best-Sell...

David Allen

Bestselling Author & Founder of The David Allen Company

Peter Senge

Senior Lecturer in Leadership and Sustainability at ...

Steven Dewart

Executive Coach and Organizational Consultant

Dick Ruhe

Leadership, Change, Quality and Team Building Specia...

Brian Parsley

Sales, Customer Loyalty & Employee Retention Expert

Afterburner

US Fighter Pilots & Team-Building Experts

Jeffrey Pfeffer

Stanford Professor & World-Renowned Management, Lead...
More like Norm