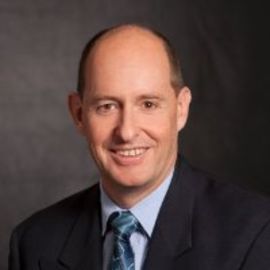 As Senior Vice President of Global Business Services at Cisco, Olivier Kohler leads an organization responsible for managing enterprise shared services and connected business operations for the company. He and his team deliver innovative and integrated global services that help enable Cisco's growth and innovation, as well as the transformation of Cisco's future operating model. Operational excellence is a key focus to provide an improved experience for Cisco customers, partners, employees, and shareholders while reducing the overall cost-to-serve for the company. The team also is responsible for developing a comprehensive "change the business" roadmap for Cisco through early and deep engagement with the business and the establishment of end-to-end policies, processes, and systems that provide scalability and agility to accelerate business growth.
In addition, Kohler co-chairs the company's Business Architecture Steering Committee, along with Cisco's Chief Information Officer Rebecca Jacoby, to align IT projects with business needs and operations.
Prior to joining Cisco, Kohler spent 28 years with Hewlett-Packard where he gained extensive experience across diverse business units and functions. His most recent positions included Senior Vice President of Enterprise Strategic Alliances and Senior Vice President of Sales Operations. He also was Senior Vice President of eBusiness and Customer Operations, Vice President of Information Technology, general manager of the North America Consumer business, director of the Internet business unit, and controller of the Product Support Division. In addition, he served in various services and support functions in the U.K. and Switzerland. During his tenure at HP, Kohler was part of the executive team responsible for the planning and integration of the HP and Compaq merger.
Kohler holds business and information technology degrees from the Geneva Business School.