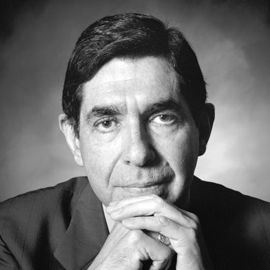 Oscar Arias, two-time President of Costa Rica and 1987 Nobel Peace laureate, holds international stature as a spokesperson for the developing world. Championing such issues as human development, democracy, and demilitarization, he has traveled the globe spreading a message of peace and applying the lessons garnered from the Central American Peace Process to topics of current global debate. The New York Times reported that Oscar Arias's "positions on Central American issues have become the standards by which many people in Congress and elsewhere have come to judge United States policy." In a similar way, he has come to take a leading position in international forums and discourse.
As president, Dr. Arias drafted the Arias Peace Plan, which was signed by five Central American presidents on August 7, 1987, and established peace in the region. That same year, he was awarded the Nobel Peace Prize and used the monetary award to establish the Arias Foundation for Peace and Human Progress, which promoted equal opportunities for women in all sectors of Central American society, fostered change-oriented philanthropy in Latin America, and worked for demilitarization and conflict resolution in the developing world.
Dr. Arias was a visible president, frequently venturing out in public on his own to listen to the concerns of the citizenry. He remains "a man of the people" today and carries a sincere message of solidarity and partnership, to counter the growing threats faced by all nations today and to initiate an era of peace and prosperity for all humankind.
Speech Topics
---
The Struggle for Peace & Justice
Arias discusses setting the struggle for peace within a context of a rapidly changing and globalizing world. He believes that the idea of real peace in the new millennium will only be achieved by promoting human security. Arias shares the key challenges of poverty and inequality and explains why these issues affect wealthy countries as well.
People-Centered Policy: Human Development & Human Security
Asked often to speak about Latin American affairs, Arias addresses topics such as debt forgiveness, the fight against corruption, and the struggle to reduce militarism in the region. He also talks about fostering a healthy relationship between the U.S. and Latin America.
Moral Leadership in Today's World
Arias specifically addresses how public officials, community leaders, and business representatives must respond to the challenges of the present day by embracing ethics of service, humanism, and non-violence.
Priorities & Ethics for the 21st Century