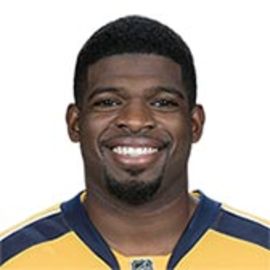 P.K. Subban is a professional ice hockey defenceman for the Nashville Predators. Born in Canada, he was drafted by the Montreal Canadiens in the second round of the 2007 NHL Entry Draft.
While with the Canediens, Subban was selected for the 2010 AHL All-Star Game and was awarded the AHL President's Award. After the 2012-2013 season, Subban was awarded the James Norris Memorial Trophy for being the NHL's defenceman of the year. He was also named to the NHL First All-Star Team.
In 2014, Subban helped Montreal make it to the Eastern Conference Finals, where they were defeated by the New York Rangers. In 2016, Subban was traded to the Nashville Predators, where he helped lead them to the 2017 Stanley Cup Final against the Pittsburgh Penguins.
Subban also played for Canada in the 2014 Winter Olympics. The Canadian team won gold that year, beating Sweden 3-0 in the tournament final.
Videos
---