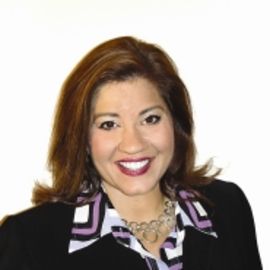 For years, Pam Stenzel was on the "front lines" as Director of Alpha Women's Center, a counseling center for women undergoing crisis pregnancies. Her experiences taught her that before teen pregnancies and STD rates could decline, attitudes of teens toward sex had to change first. Desiring to bring about that change, Pam started speaking nationally full-time and is in great demand both here in the U.S. and in other countries.
Drawing from her personal story, as well as her visits with teens around the nation, Pam talks about the consequences -- both physical and emotional -- of sex outside of marriage. It's been her experience that, if given the facts, today's young people are fully capable of making good, healthy decisions.
Pam has traveled nationwide, speaking with well over 250,000 young people about the issues of sexuality and the importance of abstinence. Pam also holds seminars with parents and educators regarding issues of teen sex and how vital character building is in a child's upbringing.
Speech Topics
---
Character Matters in a Corrupt World
Character Matters is an in-depth discussion on the importance of character building in children. This program will allow you to hear Pam's insight and knowledge in this comprehensive presentation for parents and educators. Valuable information on the difficult task of raising emotionally healthy children is yours through this seminar. Faith Based.
Take a Look in the Mirror
Girls, think of your perfect guy. What kind of man would he be? Now, look at yourself in the mirror. Are you the perfect girl for him? What would he see looking at you? Does your "look" demand respect, or is it distored by styles of today? This presentation looks beyond physical beauty and discusses attitude, dress and mannerisms that would be consistent with the outward impression you want to give. Crucial topics such as eating disorders, clothing styles and appearance are reviewed.