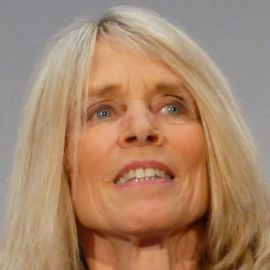 Pamela Hartigan has been the Director of the Skoll Centre for Social Entrepreneurship since January 2009. She is also founding partner of Volans Ventures, an organisation launched in 2008 and focused on building innovative scalable solutions to challenges affecting our future. Prior to starting Volans, Dr Hartigan spent eight years as the first Managing Director of the Schwab Foundation for Social Entrepreneurship (2000-2008), a sister organisation of the World Economic Forum where she was also on the Forum Managing Board. The Schwab Foundation is focused on advancing the practice of social entrepreneurship globally, building and supporting its community of practitioners whose efforts have achieved transformational social change.
Throughout her career, she has held varied leadership positions in multilateral health organisations and educational institutions as well as in entrepreneurial non-profits. She has been responsible for conceptualizing and creating new organisations, departments or programs across a variety institutional arrangements and multi-stakeholder platforms. She is currently a Trustee or on the Board of Advisors of the following social enterprises: Bamboo Finance (Switzerland), CAMBIA (Australia), Endeavor (USA), INDEX (Denmark), GEXSI (Germany), Lex Mundi Pro Bono Foundation (USA), Mobile Metrix (Brazil), and The Story Museum (UK). A graduate of Georgetown University's School of Foreign Service in Washington, DC, she also holds Masters' degrees in Economics and Public Health and a PhD in Cognitive Psychology.
Dr Hartigan is a frequent lecturer on social entrepreneurship and innovation at graduate schools of business in the USA, Europe and Asia, and is an Adjunct Professor at the Columbia Business School. Her book, co-authored with John Elkington, founder of SustainAbility (UK) and entitled The Power of Unreasonable People: How Entrepreneurs Create Markets to Change the World was published by Harvard Business Press in February 2008.
Related Speakers View all
---
Vera Cordeiro

Founder and CEO, Associação Saúde Criança

Sally Osberg

Former President and CEO, Skoll Foundation

David Bornstein

Author, Fixes column in The New York Times and Found...

Pat Mitchell

Editorial Director & Host of TEDWomen; Co-Chair of t...

Debra Dunn

Consulting Associate Professor, Stanford University ...

Stephan Chambers

Director of the MBA, Saïd Business School, Universi...

Martin Burt

Executive Director, Fundacíon Paraguaya

Ann Cotton

Founder and Executive Director, Camfed Internationa.

Cara Mertes

Director, Sundance Institute

Rupert Howes

CEO, Marine Stewardship Council

Jeff Skoll

Founder of Participant Media

Vicky Colbert

Founder & Director of Fundación Escuela Nueva

William Drayton

Founder and CEO, Ashoka

Joe Madiath

Social Entrepreneur; Founder and Executive Director,...

Ray Kurzweil

Chairman of Kurzweil Technologies; Inventor; Futurist

Robin Chase

Transportation Entrepreneur, Founder & Former CEO of...

Gillian Caldwell

CEO of Global Witness

Amitabha Sadangi

CEO, International Development Enterprises - India

Jan Piercy

Executive Vice President, SBI (ShoreBank International)

Maggie Brenneke

Sustainability Director, Imaginals.
More like Pamela