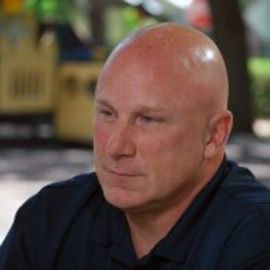 Col. Parker Schenecker
Leadership & Ethics Speaker for "Because I Said I Would;" Former Senior Leader and Strategist in the Intelligence Community for the United States Army
Before joining a social movement and nonprofit dedicated to the betterment of humanity, called "because I said I would," Colonel Parker Schenecker was a Senior Leader and Strategist in the United States Intelligence Community, responsible for support to the US defense and counter-terrorism efforts in the Middle East. He finished his 27-year Army career at United States Central Command in Tampa, Florida with combat tours in Iraq and Afghanistan and over 20 deployments to the Middle East.
He has had the great fortune to work with and lead the best people America has to offer; individuals who make a solemn promise to support and defend the Constitution of the United States and volunteer to put their lives on hold and put themselves at risk in defense of freedom and our way of life.
Colonel Parker Schenecker graduated with honors from Washington & Lee University in 1984 where he excelled in the Army Reserve Officer Training Corps (ROTC) program and was commissioned a Second Lieutenant in Army Intelligence. He has numerous US and foreign defense service awards and recognitions, including the Defense Superior Service Medal, the third highest recognition from the Department of Defense and the German Service Cross in Silver. After retiring from the Army in 2011, he became a Department of Defense Civilian employee and continued to take pride in his service to country.
However, his greatest joy has always been his children and their friends. Calyx and Beau Schenecker were his greatest achievement; young adults who epitomized love, honor, friendship and citizenship. Calyx – the artist and runner. Beau – the soccer player and Future Business Leaders of America leader. Both – bright futures ahead. Wise beyond their years, Colonel Schenecker spent his personal time immersed in his children's and their friends' lives and various activities.
That all came crashing down in 2011. While on a quick deployment to Afghanistan, Calyx and Beau, his only children, were murdered by their mother. Immediately upon returning from deployment and after laying his children to rest, Parker made a promise – to remember how his children lived, not how they died – and began his philanthropic efforts in earnest. The Calyx & Beau Schenecker Memorial Fund focuses on Youth Development in the Tampa Bay area through scholarship for leaders, athletes and artists and through a Leadership & Ethics Speaker Series focused on Middle School students.
After 30 years in government service, this great leader, role model, and Dad has chosen to continue his service to society by joining the ranks of "because I said I would."
Videos
---
Related Speakers View all
---
Don Yaeger

Award-Winning Leadership Coach & Best-Selling Author

Rudy Ruettiger

Motivational Speaker, Author & Inspiration for the A...

Story Musgrave, M.D.

Retired NASA Astronaut; Physician & Professor at Art...

Shoshana Johnson

First African American Woman POW in U.S. War History

J.R. Martinez

Actor, Best-Selling Author, Motivational Speaker, Ad...

Becky Halstead

First Female Graduate of West Point to Reach General

Jim Abbott

Former One-Handed Major League Baseball Pitcher

Jeremy Kingsley

Best-Selling Author, Leadership Expert & President o...

Oz Sanchez

Retired Marine & Two-time Paralympic Gold Medalist

Scott MacIntyre

Blind American Idol Finalist, Author & Transplant Re...

Captain Gerald Coffee

Former Vietnam Prisoner of War and Inspirational Spe...

Scott O'Grady

Former U.S. Air Force Captain, Fighter Pilot Who Sur...

Shannon Miller

Olympic Gold Medalist, Health Advocate & Cancer Surv...

Brad Snyder

Two-Time Paralympic Gold Medalist Swimmer & Navy Vet...

Heath Calhoun

Alpine Skier & Veteran of the United States Army

Marcus Luttrell

Decorated Navy SEAL & Bestselling Author of "Lone Su...

Bethany Hamilton

Professional Surfer & Shark Attack Survivor; Inspira...

Richard D. Walker

Efficient CEO; Empowers Others to Become the Best Ve...

Carey Lohrenz

First Female F-14 Fighter Pilot in the U.S. Navy, T...

Dan Holdridge

A Survivor of September 11, 2001 at the United State...
More like Col.