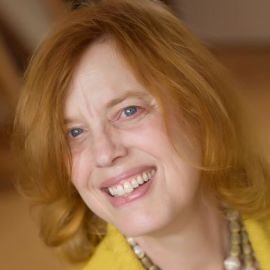 Pat Ogden
Founder and Director of the Sensorimotor Psychotherapy Institute
Pat Ogden founded the Sensorimotor Psychotherapy Institute, located in Boulder, Colorado. She is the director of the institute, which focuses on educating and training clinicians in sensorimotor therapy techniques used to address developmental, attachment, and trauma issues. Her 2006 book, Trauma and the Body: A Sensorimotor Approach to Psychotherapy, outlines her approach.
Ogden works as a trainer, consultant, and clinician, applying her psychotherapeutic and somatic techniques to various groups of people, including prisoners, trauma victims, and psychiatric patients. Ogden is also the co-founder of the Hakomi Institute with Ron Kurtz.
Contribution to Psychology
Ogden developed sensorimotor psychotherapy in the 1970s as she began integrating elements of somatic therapy and psychotherapy in an effort to help her clients address their symptoms. Sensorimotor psychotherapy is a form of somatic psychotherapy that is influenced by neuroscience, cognitive and somatic approaches, attachment theory, and the Hakomi Method. Hakomi is a type of therapy that focuses on the connections between the body and mind through encouraging meditation and mindfulness.
Sensorimotor therapy helps clients uncover unconscious behaviors and habits—both physical and psychological. These habits and behaviors inform a person's experiences, good and bad. By focusing on mindfulness and becoming fully aware of both the physical and psychological sensations and responses to emotions, a client learns how to change maladaptive responses. Uncovering unconscious behaviors allows a client to understand and change those behaviors. Sensorimotor psychotherapy has shown promise in helping individuals transform emotions and attitudes resulting from trauma.
Videos
---
Speech Topics
---
A Psychology of Action: The role of the body in trauma treatment
In the wake of the emerging understanding about the neurobiology of trauma and the appreciation that physical action is necessary to initiate new ways of perceiving reality and promote new behavior patterns, this presentation illustrates how with physical action helps to process traumatic experience and create new competencies. Simple actions, such as pushing away, reaching out, grounding, and orienting, correspond to psychological functions. When clients experience and practice actions specifically related to a psychological symptom or issue, psychological functioning can be positively affected. For example, experiencing the physical capacity to define one's personal space or push away can strengthen the ability to secure boundaries and lessen helplessness; practicing reaching out can fortify confidence in the possibility of asking for help and increasing social contact. Drawing on Sensorimotor Psychotherapy concepts and interventions, including embedded relational mindfulness, interventions that mitigate dissociation and shame and foster a somatic sense of self will be illustrated through excerpts of consultation sessions. How people's minds and bodies process and interpret traumatic experiences will be addressed, with a focus on how controlled action might help overcome traumatic repetitions and continued flight /flight/freeze/and shut down responses. Body-oriented interventions will be illustrated through videotaped excerpts of sessions with traumatized individuals, particularly sexual abuse survivors.
OBJECTIVES: 1-Describe procedural learning and its relevance to trauma treatment. 2-Discuss the role of the body in trauma treatment. 3-Explain how physical action can be used to help patients feel empowered and decrease PTSD symptoms. 4-Describe the importance of embedded relational mindfulness in trauma therapy.
Related Speakers View all
---
Bruce D. Perry

Psychiatrist and Author; Senior Fellow of the ChildT...

Mark Epstein

Psychotherapist, Author of "The Trauma of Everyday L...

Judith Herman

Psychiatrist Studying Trauma and Post-traumatic Stre...

Amy Herdy

Documentary Producer, Investigative Journalist, Advo...

Elizabeth Smart

Abduction Survivor, News Correspondent & Child Safet...

Susan David

CEO of Evidence Based Psychology & Author of "Emotio...

Peter Levine

Developer of Somatic Experiencing, Received Lifetime...

Dr. Nadine Burke Harris

Surgeon General of California; Co-Founder and Former...

Dr. Carl Hart

Professor of Psychology & Chair of Department of Psy...

Chandra Ghosh Ippen

Associate Director & Dissemination Director of the C...

Carrie Billy

President & CEO of American Indian Higher Education ...

Lucy Marcil

Co-Founder of StreetCred & Provider of Economic Mobi...

Sheila Watt-Cloutier

Environmental, Cultural & Human Rights Advocate, For...

Dr. Paul White

Psychologist, Author & Leadership Trainer

Dr. Rahimeh Andalibian

Clinical Psychologist & Author of "The Rose Hotel: A...

Mia Birdsong

Senior Fellow at the Economic Security Project & Co-...

Sam Louie

Psychotherapist, Author, Poet and Emmy Award-Winning...

Michelle Gielan

National CBS News Anchor Turned Positive Psychology ...

Dr. Joseph Shrand

Instructor of Psychiatry at Harvard Medical School &...

Shawn Achor

Harvard Professor, Researcher & Positive Psychology ...
More like Pat