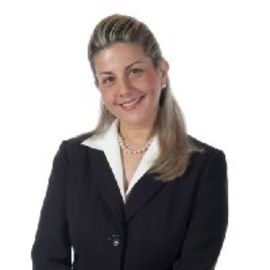 With over 20 years in the field of Human Resource Management, successful professor, consultant, speaker, author and coach, Patricia Sadar has guided thousands of employees and executives in the right direction.
As an adjunct professor at Florida International University School and University of Phoenix she extends her knowledge and advice to assist leaders of all ages look within to discover their own potential and eagerly work towards their career goals with confidence.
Her strategic approach to Leadership combined with her supportive approach to people management led Patricia to also instruct Human Resource and Organizational Development programs with the Educational Institute.
Patricia is President & CEO of People2Strategy, a Strategic HR Consulting Firm and author of several books.
A Graduate of Nova Southeastern University, she holds both a Bachelors and a Masters degree in Business Administration. Her executive level human resource leadership roles span international, public, private, profit and non-profit organizations.
Her knowledge and passion to share leadership and career advice in a simple way makes Patricia Sadar the speaker of choice for organizations and institutions seeking an energetic, interactive, and inspiring speaker who connects with any audience and provides tools and tips they can put to use immediately.
Related Speakers View all
---
Peter Frampton

Following his Grammy Award-winning instrumental albu...

John Di Frances

Speaking to audiences real needs.

Christi Tasker

Social Media Branding Queen and Keynote Speaker

Andy Mouncey

Ultra-distance Athlete, Author, Goal-Setting Expert

Eric Gnezda

Humorist, songwriter and inspirational speaker. Crea...

Tonia Renee Lee

Tonia Renee Lee is a professional speaker, minister,...

Michel Neray

Principal, The Essential Message: Learn To Different...

Crystal Gifford

Awarded Speaker, Best Selling Author, Professor, Men...

Rob Salisbury

Rob has been engaged over 1630 times as a speaker, c...

Ron Broussard

STRETCHYOURSELF

LisaVanAllen

The Biz Doctor with prescriptions for your success!

Robin Lawton
Jean Bailey Robor

Jean Bailey Robor, award-winning author and inspirat...

Mak Man

Dynamic Motivational Speaker and Published Author . ...

Marty Metro

Innovator, Thought-leader, Eco-entrepreneur, CEO

Nancy Stolfo-Corti
Eric Romero

*** Think Outside the Box so you can Compete Outside...

Bill Boyajian

Husband. Father. Author. Educator. Speaker. Business...

Victoria Prestia

Public Speaker

David Hyner

Professional Speaker, "The Massive Goal Principle"
More like Patricia