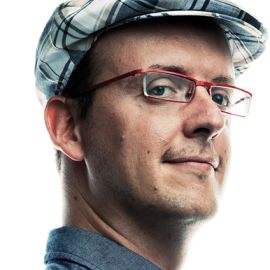 Patrick Meier (PhD) is an internationally recognized thought leader on the application of new technologies for crisis early warning, humanitarian response, human rights and civil resistance. He currently serves as Director of Crisis Mapping at Ushahidi, a non-profit technology company voted by MIT's Technology Review as one of the 50 most innovative companies in the world alongside Facebook, Google and Twitter.
He co-founded the International Net-work of Crisis Mappers and previously co-directed Harvard University's Program on Crisis Mapping and Early Warning. In addition, Patrick has consulted for major international organizations including the UN, OSCE, OECD and the World Bank on numerous cutting-edge projects in Africa, Asia and Europe over the past 10 years. In 2010, President Bill Clinton publicly recognized him for his leadership and contributions. Patrick is an accomplished speaker having presented at numerous international conferences including the Skoll World Forum, Club de Madrid, PopTech, Where 2.0, TTI/Vanguard and several TEDx's.
He is also a distinguished scholar, holding a PhD from The Fletcher School, a Pre-Doctoral Fellowship from Stanford University and an MA from Columbia University. In addition, he holds advanced certificates in complexity science from the Santa Fe Institute (SFI) and the New England Complex Systems Institute (NECSI). Patrick has given guest lectures at Harvard, Columbia and Stanford and has also taught professional, graduate and undergraduate courses on disaster and conflict early warning systems, crisis mapping, digital democracy and complexity science. He is an accomplished author with over two dozen publications to his name in peer-reviewed journals, reports and book chapters.
Videos
---