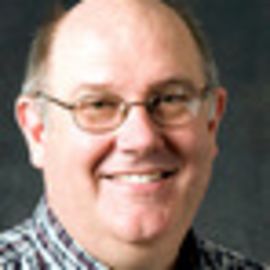 Paul McMurray brings more than fifteen years of experience in consulting and organizational development to the VitalSmarts Facilitator Faculty. Specializing in training and coaching, Paul helps individuals, teams and organizations increase organizational effectiveness, achieve bottom-line results and become measurably more vital.
Master Trainer
Paul is a Master Certified Trainer in Crucial Conversations(R) and Crucial Confrontations(TM). He has extensive experience introducing and teaching these crucial skills to thousands of people in a large variety of industries. Clients continually praise Paul for his ability to help them open up dialogue and achieve results in areas where they need it the most.
Dynamic Speaker
In addition to his experience as a consultant and trainer, Paul is a skilled presenter addressing audiences
on the topics of leadership, customer service and communication. Consistently receiving accolades for his personable style and friendly nature, he creates an atmosphere of safety and openness that makes his training meaningful.
Paul is a member of the National Speakers Association and has made presentations to audiences ranging from small executive retreats to large organizational meetings and conference keynotes from organization such as the National Telecommunication Cooperative Association (NTCA), the Indiana Telecommunications Association and the USDA's Diversity Conference. Paul has worked with industries including telecommunication, healthcare, insurance, finance, pharmaceutical, mining, state and federal government, aerospace, manufacturing and agriculture.
Business Results Expert
Paul worked closely with leaders at Maimonides Medical Center to implement Crucial Conversations and Crucial Confrontations Training. His work helped set the stage for strategic planning in key departments of the hospital. By using the skills found in Crucial Conversations, employees are now able to embrace the new Code of Mutual Respect, created internally for all hospital employees.
For more than ten years, Paul developed many strategic plans and change initiatives for Consolidated Telecom. He brought Crucial Conversations into the organization and saw the level of dialogue increase significantly. Employees now have a set of skills that enable them to raise concerns in an open and safe environment. Their ability to hold Crucial Conversations is fortifying work relationships and creating dialogue where none occurred before.
Education
Paul received a BA in English and a BA in Economics from the University of Utah. He also received an MA in Economics from the University of Utah. He has a certificate in Executive Coaching from Georgetown University and studied for three years in a Ph.D. program at Penn State University.