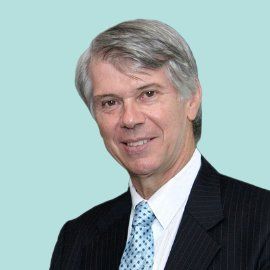 Paul Tiffany
Public Policy, Leadership, & Competitive Strategy Professor at Berkeley Haas; Business Consultant & Author
Prior to entering Dr. Tiffany worked as a consultant with several national management consulting firms, as an assistant to the president of a large national financial services firm, and as an organizational analyst for a large public services agency. In addition to his academic work, he heads Paul Tiffany & Associates, a multi-specialty consulting and training organization based in Northern California that offers management services to firms throughout the world. Recent clients have included Bumrungrad Hospital (Thailand), PTT Exploration & Production (Thailand), Stock Exchange of Thailand, Public Investment Fund (PIF) Saudi Arabia, Wells Fargo Financial Advisors, Morgan Stanley Smith Barney, U.S. Steel, Royal Bank of Canada, Johnson & Johnson, Fidelity Investments, Securities Industry Association-SIFMA, YPO of Austin TX, Newcom Group Ltd. (Mongolia), Bank of America, GE Oil & Gas, Qualcomm, Cisco Systems, Isuzu (Japan); Deutsche Post DHL, UT Starcom (China), Statoil (Norway), American Chamber of Commerce (Hong Kong), Government of Dubai, SCG (Thailand), Coca-Cola, PepsiCola of Thailand, Krungsri Bank (Thailand), Zoetis SEA (South East Asia), Mohegan Sun Resort and Casino, Nippon Steel (Japan), Cooper Health System, Delaware Investments, U.S. GSA (Federal Government Services Administration), Siam City Cement Corporation (Thailand), and AXA (France), among many others—including RAYMOND JAMES FINANCIAL (US).
Professor Tiffany has published his research in various journals. His book The Decline of American Steel (Oxford University Press) was also offered in a Japanese edition. His book Business Plans for Dummies (John Wiley & Sons), co-authored with Steven Peterson, was a world-wide top-five finalist in the annual Booz Allen/Financial Times "Best Business Book of the Year" award. This book went through fifteen printings in ten languages prior to the release of a 2nd Edition in 2005. Recent articles include "A New World Order: The Rule of Law or the Law of Rulers?," Fordham International Law Journal (2019) and "Does History Matter in Business," Enterprise & Society: The International Journal of Business History. Dr. Tiffany has commented extensively on television, radio, and in the popular press on topics about business and economics and is a frequent keynote speaker at conferences. He is also a past president of the Economic and Business History Society of America.
Professor Tiffany is the recipient of awards for both his research and teaching, including the Anvil Award, presented annually to the outstanding professor in Wharton's graduate program, the Lindback Award as the outstanding professor at the University of Pennsylvania, and the Cheit Award as the outstanding professor in the Executive MBA program at the University of California, Berkeley.
Videos
---