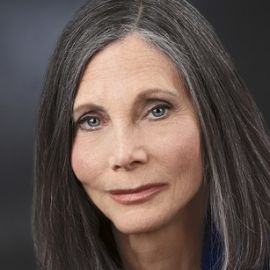 Paula Braveman
Director of the Center of Social Disparities in Health; Professor of Family & Community Medicine at UCSF
Paula Braveman, MD, MPH is Professor of Family and Community Medicine and Director of the Center on Social Disparities in Health at the University of California, San Francisco (UCSF). For more than 25 years, Dr. Braveman has studied and published extensively on health equity and the social determinants of health, and has worked to bring attention to these issues in the U.S. and internationally.
Her research has focused on measuring, documenting, understanding, and addressing socioeconomic and racial/ethnic disparities, particularly in maternal and infant health. During the 1990s she collaborated with World Health Organization staff in Geneva to develop a global initiative on equity in health and health care. She has been the Research Director for a national commission on the social determinants of health in the U.S. supported by the Robert Wood Johnson Foundation.
Throughout her career, she has collaborated with local, state, federal, and international health agencies to see rigorous research translated into practice with the goal of achieving greater equity in health. She was elected to the Institute of Medicine (now the National Academy of Medicine) in 2002 and has served on the Advisory Council of the National Institute for Minority Health and Health Disparities of NIH.
Related Speakers View all
---
Dr. Nadine Burke Harris

Surgeon General of California; Co-Founder and Former...

Lucy Marcil

Co-Founder of StreetCred & Provider of Economic Mobi...

Camara P. Jones

Expert on the Effects of Racism & Social Inequalitie...

Raj Panjabi

Co-Founder & CEO, Last Mile Health; Assistant Profes...

James Garbarino

Author, Psychologist, Expert on Violence & Children;...

Kimberly Noble

Neuroscientist; Pediatrician; Director of the Neuroc...

Tony Iton

Senior Vice President of Healthy Communities; Lectur...

Adewale Troutman, MD, MPH, MA, CPH

President, American Public Health Association (APHA)...

Dixon Chibanda

Psychiatrist and Director of the African Mental Heal...

Rishi Manchanda

Physician, Public Health Innovator, President & CEO ...

Nadine Hachach-Haram

Co-Founder Proximie, NHS Clinical Entrepreneur Fello...

James Krieger

Executive Director at Healthy Food America

Ichiro Kawachi

John L. Loeb and Frances Lehman Loeb Professor of So...

Stephen Bezruchka

Founder of the Population Health Forum; Lecturer at ...

Troy Duster

Former President of the American Sociological Associ...

Gail Christopher

Senior Advisor & VP of the Truth, Racial Healing and...

Susan E. Craig

Trauma-Sensitive Educational Reform Advocate & Educator

Jennifer Stevenson

VP of Client Services & Faculty Trainer at TLEX Inst...

Sarah Braid

Managing Director of Operations for Accenture's UKI ...

Razeea Lemaignen

Health & Wellbeing Consultant at GSK
More like Paula