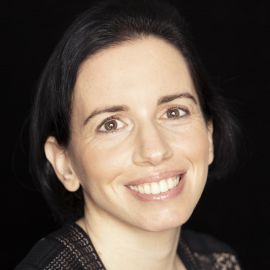 Pelin Kesebir
Scientist at Center for Healthy Minds, Specialist in the Psychology of Happiness
Dr. Kesebir works as a scientist at the Center for Healthy Minds, specializing in the psychology of happiness. Studying various elements of happiness (e.g., a heathy mind, healthy relationships, a healthy sense of self), Dr. Kesebir aims to arrive at an integrated understanding of what happiness is and how it can be cultivated. Her research has particularly focused on character strengths and virtues (e.g., humility, resilience, optimism) and their relation to well-being. Dr. Kesebir is also an expert in existential psychology, having examined how inescapable realities of life, such as our mortality, impact our psychological dynamics and how we should approach these realities to live happy lives. Dr. Kesebir received her doctoral degree in Social Psychology and Personality Psychology from the University of Illinois at Urbana-Champaign in 2009, and is originally from Istanbul, Turkey.
Videos
---
Speech Topics
---
Where Happiness Starts: Seeing and Loving Life for What It Is
Where Happiness Starts: Seeing and Loving Life for What It Is
Cultivating Healthier Relationships for Happiness
A Healthy Sense of Self: The Soil From Which Happiness Grows
What Is a Healthy Mind and How Can We Cultivate It?
What Is Happiness? What Is It Not?
Related Speakers View all
---
Kati Morton

Mental Health Activist, Marriage & Family Therapist

Michelle Zarrin

Founder of The Mindfulness Expo & Mindfulness Commun...

Ryan Gottfredson

Mindset Author, Researcher & Consultant

Dr. Deepika Chopra

Optimism Doctor & Visual Imagery Expert

Kashfia Rahman

Psychology Researcher

Jennifer Freed

Psychological Astrologer, Psychotherapist & Author

Dr. Kristen Lee

Award-Winning Behavioral Science Expert & Clinician;...

Richard J. Davidson

Professor of Psychology & Psychiatry at the Universi...

Shawn Achor

Harvard Professor, Researcher & Positive Psychology ...

Vince Poscente

Former Olympic Speed Skier, Best-Selling Author, Lea...

Linnda Durre, Ph.D.

Psychotherapist, Consultant, Speaker, Trainer, Publi...

Anne Moss Rogers

Mental Health & Suicide Prevention Speaker

James S. Gordon, MD

Internationally Recognized Psychiatrist Specializing...

Stephanie Wagner

Holistic Health and Well-being Coach, Healthy Minds ...

Lucy Hone

Resilience Expert & Researcher

Rick Doblin

Psychedelics Researcher; Founder of the Multidiscipl...

Tom Voss

U.S. Army Combat Veteran, Mental Health & Holistic H...

Lisa Feldman Barrett

Author of "How Emotions are Made: The Secret Life of...

Dr. Mindy Thompson Fullilove

Research Psychiatrist; Professor of Urban Policy & H...

Judson Brewer

Founder, MindSciences, Inc.; Director of Research an...
More like Pelin