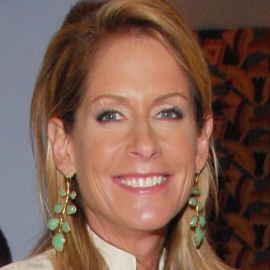 Perri Peltz
Filmmaker, Journalist & Public Health Advocate; Director of HBO's "Warning: This Drug May Kill You"
Perri Peltz is a journalist, documentary filmmaker, and public health advocate. She is co-director and producer of the HBO docu-news series, "Axios," which premiered November 2018, and hosts a radio show on SiriusXM. Peltz directed the HBO documentaries, Warning: This Drug May Kill You, about the opioid addiction epidemic, and Risky Drinking. She directed and produced the network's Remembering the Artist Robert De Niro, Sr. and The Education of Dee Dee Ricks. A contributing director to the "Conversation" series for the New York Times OpDocs, Peltz executive produced A Journey of a Thousand Miles: Peacekeepers. Prior to documentaries, she was a television journalist with NBC, ABC, and CNN.
Videos
---
Related Speakers View all
---
Leslie Dodson

Reporter & Videographer Covering International Finan...

Joe Johns

Political News Correspondent (CNN)

John Harwood

White House Correspondent for CNN | Former Editor at...

Chris Cuomo

Journalist, New Anchor & Host of "Cuomo Prime Time" ...

Dylan Byers

Senior Reporter at CNN; Media & Politics Journalist

Susan Page

Washington Bureau Chief of USA Today

Zain Asher

News Anchor at CNN International

Craig Melvin

MSNBC Anchor & NBC News Correspondent

Zoraida Sambolin

Zoraida Sambolin is the Weekday Edition co-anchor of...

Dante Chinni

Journalist & Author of "Our Patchwork Nation: The Su...

Kristie Lu Stout

Award-Winning Anchor & Correspondent for CNN Interna...

Herb Greenberg

TheStreet, CNBC

Lester Holt

Anchor of NBC's "Nightly News" & "Dateline NBC"

Parisa Khosravi

Expert on Leadership, Strategic Adviser, Award-Winni...

George Howell

News Anchor & Correspondent for CNN

Graham Ledger

Emmy Award-Winning Television Newsman, Host of "The ...

Tony Hunter

Speaker, Advisor, Chairman of Revolution Enterprises...

Manu Raju

American Journalist & Senior Congressional Correspon...

Jim Acosta

CNN's Chief White House Correspondent

Elle Reeve

Technology Correspondent for "VICE News Tonight"
More like Perri