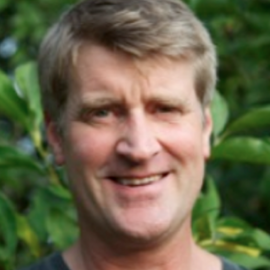 Pete Nelson
Animal Planet's "Treehouse Masters"
"The Treehouse Guy" Pete Nelson is the star of Animal Planet's Treehouse Masters. Pete runs Nelson Treehouse and Supply, the company responsible for designing and building some of the world's most incredible treehouses. He and his wife, Judy, currently own and operate Treehouse Point in Washington State, a retreat featuring a half dozen treehouses for guests to rent.
With a reputation for limitless imagination and incomparable skills, Pete is widely known as the best treehouse builder in the world. Living by the motto "if you dream it, you can build it," he constantly pushes his clients' treehouse expectations to the max. With an arsenal of experience Pete continues to design and build treehouses the world has never seen before.
Pete also teaches people how to safely design and build their own treehouses. He has shared his breadth of knowledge in the coffee-table staple New Treehouses of the World and Treehouses: The Art and Craft of Living out on a Limb. His latest book titled Be in a Treehouse details the technical aspects of building in the trees along with showcasing treehouses from all over the world. His creations have been featured on countless TV shows and newspaper articles. He continues to challenge himself and his team to build the most luxurious lifestyles in the lofty heights of trees around the world.