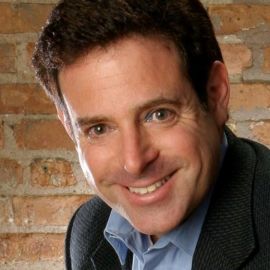 Peter Balbus
Futurist and expert in technology and harnessing the economic power of innovation.
Peter Balbus is a futurist and expert in technology commercialization. He delivers riveting presentations on harnessing the economic power of innovation. His knowledge comes from more than 25 years of helping clients define and achieve their business objectives by using accelerating the achievement of 'market-disrupting innovation'.
With an educational foundation in chemical engineering and the management of innovation learned while studying at MIT, Mr. Balbus has consistently focused on the commercialization of leading edge technologies with an emphasis on industrial and manufactured goods.
He has worked closely with a wide range of clients, focusing on how to accelerate the technology commercialization process with the optimal combination of public and private-sector investment, innovation, market and intellectual property mapping and strategy.
Prior to founding Pragmaxis, Peter held regional practice management and senior practitioner positions with leading global strategy consulting firms, including Booz Allen & Hamilton, CSC Index and KPMG Strategic Services.
He holds a B.S. in chemical engineering from M.I.T. and has completed the executive program in corporate strategy and finance from the University of Chicago Graduate School of Business.
In addition to his consulting activities, Peter is also active in a number of volunteer and pro bono initiatives, including serving as founder and executive director for the Business Innovators Group – an international networking and thought leadership organization dedicated to promoting innovation as a key driver of business growth, profitability and sustainable competitive advantage. He is a frequent speaker, panelist and moderator of conferences and events related to technology innovation.
Peter is a past president of the MIT Enterprise Forum of Chicago and is currently a featured guest on the in-flight America's Innovators program carried on the business audio channel of international and domestic America Airlines routes. His delivery is authentic, compelling and actionable because he doesn't just write or talk about innovation – he's been creating and commercializing innovation for over a quarter century, and has been directly involved in the launch of new products and new businesses whose revenues today exceed $1 billion annually.
Related Speakers View all
---
Franck Schuurmans

Leading consultant on strategic planning and executi...

Watts Wacker

Futurist & Commentator

Roch Parayre

Dr. Roch Parayre is Managing Director and a scenario...

Todd Buchholz

Former White House Director of Economic Policy & CNB...

Peter Zeihan

Energy & Geopolitical Strategist, Author of "The Abs...

Jeffrey Rosenthal

Award-Winning Mathematics Professor & Author

Richard Worzel

North America's Leading Futurist

Mike Walsh

CEO of Tomorrow; Global Nomad & Futurist; Bestsellin...

Geoffrey Moore

Managing Director, Geoffrey Moore Consulting; Ventur...

Gary Hamel

Internationally Renowned Expert on Business Strategy...

Richard Florida

Leading Urbanist, Economist & Author of "The Rise of...

Peter Diamandis

Founder & Executive Chairman of the XPRIZE Foundatio...

Geoff Colvin

Editor & Columnist at Fortune Magazine; Author of "H...

Ram Charan

World-Renowned Business Advisor, Execution Expert & ...

Gerald Celente

Authority on trend forecasting, futurist, founder of...

Jim Carroll

One of the World's Leading Global Futurists, Trends ...

James Canton

Futurist, Author & Visionary Business Advisor

Alexander Blass

Grand Prize Winner, Top Innovator of the Year Award,...

Andreas M. Antonopoulos

Security & Distributed Systems Expert, Coder, Entrep...

Suneel Gupta

Entrepreneur and CEO of RISE
More like Peter