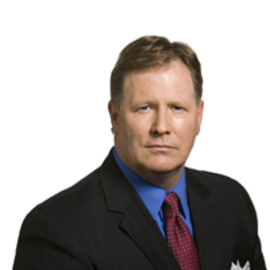 As senior fellow for national security affairs, Peter Brookes develops and communicates The Heritage Foundation's stance on foreign and defense policy through his research and writing, media and public appearances and congressional testimony.
Brookes also is Heritage's Chung Ju-Yung fellow for policy studies. He is serving his third term as a congressionally appointed member of the U.S.-China Economic and Security Review Commission.
He previously served in the administration of President George W. Bush as deputy assistant secretary of defense for Asian and Pacific affairs. In this post, he was responsible for U.S. defense policy for 38 countries and five bilateral defense alliances in Asia.
Since joining Heritage in 2002, Brookes has developed a major presence in the print media with more than 300 published articles in dozens of newspapers, journals and magazines. Many of the world's most-read newspapers and magazines have quoted him. As a columnist for the New York Post, Brookes reaches the audience of one of the nation's largest newspapers.
His column also runs in the Boston Herald and his writings are posted by a variety of news and opinion sites. Brookes is a contributing editor for Townhall Magazine and author of the book "A Devil's Triangle: Terrorism, Weapons of Mass Destruction and Rogue States" (Rowman & Littlefield, 2005; paperback, 2007).
He also is a force in the electronic media, with nearly 1,500 appearances as a commentator on television and radio – among them ABC, NBC, CBS, Fox News Channel, CNN, MSNBC, CNBC, NPR, BBC, CBC, VOA, Al Hurra and Radio Free Asia. Brookes has guest-hosted on XM satellite radio and for talk radio programs in major markets.
On Capitol Hill, Brookes has testified numerous times in the Senate and the House, both as a public official and a private citizen. He is a frequent public speaker around the country and the world, making more than 200 addresses in over 15 nations. He has spoken as part of the State Department's public diplomacy programs in Japan, Germany, Australia, Poland, Austria, Ukraine, Fiji and Papua New Guinea.
Prior to the George W. Bush administration, Brookes was a professional staff member with the House International Relations Committee. He also served with the CIA and the State Department at the United Nations. In the private sector, he worked in the defense and intelligence industries.
A decorated Navy veteran, Brookes served on active duty in Latin America, Asia and the Middle East in aviation and intelligence billets. He has more than 1,300 flight hours aboard the Navy's EP-3 reconnaissance aircraft.
Brookes, now a retired Navy commander, served as a reservist with the National Security Agency, Defense Intelligence Agency, Naval Intelligence, the Joint Chiefs of Staff and the Office of the Vice President, working as an intelligence analyst, strategic debriefer, Russian language interpreter, defense attaché, policy adviser and associate professor at the Joint Military Intelligence College.
Brookes has visited more than 50 countries on five continents and was an international election observer in Indonesia and Cambodia. He served in political positions at the local, state and national level, including helping draft the foreign policy platform for the 2000 Republican National Convention in Philadelphia. He advised the 2000 and 2004 Bush-Cheney campaigns on foreign policy and briefed 2008 presidential candidates.
Brookes is pursuing a doctorate at Georgetown University. He is a graduate of the U.S. Naval Academy (B.S.); the Defense Language Institute (Russian); the Naval War College; and the Johns Hopkins University (M.A.). He also has taught at the National Defense University and studied German and Polish.
Among Brookes' awards and honors are the Navy League of New York's Frank Knox Media Award; Joint Service Commendation Medal; Navy Commendation Medal (three awards); Navy Achievement Medal; Defense Language Institute's Kellogg Award; the Joint Chiefs of Staff service badge; and Naval Aviation Observer wings.
Videos
---
News
---
Our Much-Needed Missile Defense
Our attention is focused on the terrorist attack in Boston last week, but just two ... So the development and deployment of missile-defense programs must be a ...
Related Speakers View all
---
Ray Walser, Ph.D.

Senior Policy Analyst.

Charles "Cully" Stimson

Chief of Staff and Senior Legal Fellow.

Jack Spencer

Senior Research Fellow, Nuclear Energy Policy.

James Sherk

Senior Policy Analyst in Labor Economics.

Derek Scissors, Ph.D.

Senior Research Fellow.

Brett D. Schaefer

Jay Kingham Fellow in International Regulatory Affairs.

Paul Rosenzweig

Paul Rosenzweig, who helped craft policy and strateg...

James M. Roberts

Research Fellow For Economic Freedom and Growth.

James Phillips

Senior Research Fellow for Middle Eastern Affairs.

David B. Muhlhausen, Ph.D.

Research Fellow in Empirical Policy Analysis.

Derrick Morgan

Vice President, Domestic & Economic Policy.

Robert E. Moffit, Ph.D.

Robert E. Moffit, a seasoned veteran of more than th...

Ambassador Terry Miller

Director, Center for International Trade and Economi...

Ken McIntyre

Marilyn and Fred Guardabassi Fellow in Media and Pub...

Matt A. Mayer

Visiting Fellow.

Walter Lohman

Director, Asian Studies Center

Paul Larkin

Senior Legal Research Fellow

David W. Kreutzer, Ph.D.

Research Fellow in Energy Economics and Climate Change.

Patrick Louis Knudsen

Grover M. Hermann Senior Fellow in Federal Budgetary...

Bruce Klingner

Senior Research Fellow, Northeast Asia.
More like Peter