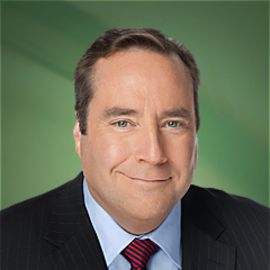 Philip J. LeBeau is a CNBC auto and airline industry reporter based at the network's Chicago bureau. He is also editor of the Behind the Wheel section on CNBC.com.
LeBeau has reported one-hour documentaries for the network, including "Dreamliner: Inside the World's Most Anticipated Airplane," "Ford: Rebuilding an American Icon" and "Saving General Motors." Prior to joining CNBC, LeBeau served as a media relations specialist for Van Kampen Funds in Oak Brook Terrace, Ill., and was instrumental in implementing an initiative to communicate the company's mutual fund and investment practices to the public and the press. While at Van Kampen, LeBeau held a Series 6 license.
Previously, he held general assignment reporting positions at KCNC-TV, the CBS affiliate in Denver, and KAKE-TV, the ABC affiliate in Wichita, Kan. LeBeau began his career as a field producer at WCCO-TV in Minneapolis, where he wrote, produced and researched consumer stories. He graduated from the University of Missouri-Columbia School of Journalism with a bachelor's degree in journalism and broadcasting.
Videos
---
Related Speakers View all
---
Alex Salkever

Futurist, Author of "The Driver in the Driverless Ca...

R "Ray" Wang

Founder, Chairman & Principal Analyst at Constellati...

Micheline Maynard

Forbes Contributing Journalist and Automobile Indust...

Nico Rosberg

Retired Formula One Racing Driver

Martin Eberhard

Founder, Original Chairman and CEO of Tesla

Larry Burns

Former VP of Research and Development at General Motors

James Miles

China Editor at The Economist

Elahe Izadi

National General Assignment Reporter at The Washingt...

Jared Sichel

Jared is an award-winning journalist and senior writ...

Joseph Berger

New York Times Columnist & Author of Several Books o...

David Muir

Anchor, ABC World News Tonight with David Muir; Co-A...

Shane Smith

Founder and CEO of VICE

Steve Liesman

CNBC's Senior Economics Reporter, "Squawk Box"

Bill Griffeth

Co-Anchor of an Hour of CNBC's "Closing Bell"

John Carney

Senior Editor, CNBC.com and CNBC's Blog NetNet

Nic Robertson

Senior International Correspondent at CNN

Jim Clancy

CNN Correspondent & Anchor on International Affairs

Samuel Burke

Technology & Social Media Reporter; Anchor for CNN e...

Errol Barnett

CNN International Anchor, Host of CNN Inside Africa

Vinnie Politan

Former Attorney; Host and Co-Creator of HLN's "After...
More like Phil