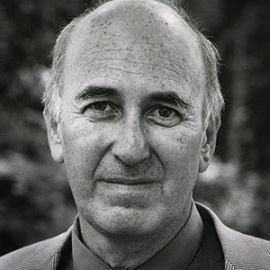 Widely considered one of the foremost American essayists and a central figure in the recent revival of interest in memoir writing, Phillip Lopate is best known for his supple and surprising essays, which have been collected in Getting Personal: Selected Writings (Basic Books, 2003). Lopate is the author of three essay collections, Bachelorhood (Little, Brown & Co., 1981); Against Joie de Vivre (Simon & Schuster, 1989); and Portrait of My Body (Doubleday-Anchor, 1996). A new collection, Portrait Inside My Head, was published in February 2013 (Simon & Schuster). He has also published two novellas in one book entitled Two Marriages (Other Press, 2008); two novels, Confessions of Summer (Doubleday, 1979) and The Rug Merchant (Viking, 1987); three poetry collections, At the End of the Day: Selected Poems (Marsh Hawk Press, 2009), The Eyes Don't Always Want to Stay Open (Sun Press, 1972), and The Daily Round (Sun Press, 1976); and a memoir of his teaching experiences, Being With Children (Doubleday, 1975). Lopate is also the author of Notes on Sontag, a frank, witty, and entertaining reflection on the work, influence, and personality of one of the "foremost interpreters of…our recent contemporary moment." An instructive book, To Show and Tell: the Craft of Literary Nonfiction, was published in February 2013 (Simon & Schuster).
He has also edited the anthologies The Art of the Personal Essay, Writing New York (The Library of America, 1998); Journal of a Living Experiment (Teachers & Writers Press, 1979); and a series collecting the best essays of the year, The Anchor Essay Annual (Anchor, 1997). Lopate's work has been included in The Best American Essays and The Pushcart Prize series. One of his most recent books of nonfiction prose is the urban meditation, Waterfront: A Journey Around Manhattan, of which Conde-Nast Traveler wrote, "The celebrated essayist takes a tour of the city's ever-changing perimeter, sharing his knowledge of New York's history, mythology, and plans for the future. Poring over his informed, readable prose is like taking a stroll with a favorite professor: he is opinionated, casual, and erudite in equal measure."
Also a film critic, Lopate has written about movies for The New York Times, Vogue, Esquire, Film Comment, Film Quarterly, Cinemabook, Tikkun, American Film, and the anthology The Movie That Changed My Life, among others. A volume of his selected movie criticism, Totally Tenderly Tragically, was published by Doubleday-Anchor in 1998. His most recent film anthology is American Movie Critics: From the Silent Era to the Present (The Library of America, 2006). His writings about architecture and urbanism have appeared in Metropolis, The New York Times, Double Take, Preservation, Cite and 7 Days, where he wrote a bi-monthly architectural column. He was also a recipient of a Revson Fellowship in Urban Studies at Columbia, and served as a committee member for the Municipal Art Society and as a consultant for Ric Burns' PBS documentary on the history of New York City. He has written on travel for the New York Times Sophisticated Traveler, Conde Nast Traveler, European Travel and Life, Sidestreets of the World, and American Airlines Magazine.
Lopate's many awards include a John Simon Guggenheim Fellowship, a New York Public Library Center for Scholars and Writers Fellowship, two National Endowment for the Arts grants, and two New York Foundation for the Arts grants. He also received a Christopher medal for Being With Children, the Texas Institute of Letters Award for best nonfiction book of the year (Bachelorhood), and was a finalist for the PEN Diamonstein-Spielvogel Award for best essay book of the year (Portrait of My Body). His anthology Writing New York received an honorable mention from the Municipal Art Society's Brendan Gill Award, and a citation from the New York Society Library.
Phillip Lopate was born in Brooklyn, New York, in 1943, and received a bachelor's degree at Columbia in 1964, and a doctorate at Union Graduate School in 1979. He held the Adams Chair at Hofstra University, where he is a professor of English, and has been appointed a Professor of Professional Practice in the School of the Arts and the School of Journalism at Columbia University.
Videos
---
Speech Topics
---
Susan Sontag: An American Artist
The Art of the Personal Essay
Chekov for Children: The Power of Plays
An Evening with Philip Lopate