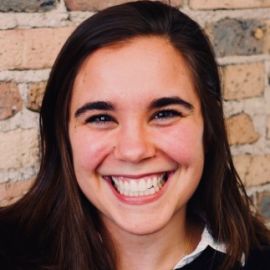 After 8 years as a marketing and sales development leader at high-growth B2B tech companies, Phoebe Conybeare moved to the advisory side of the industry in 2019 by joining TOPO, Inc. as a sales development analyst where she conducts research and advises go-to-market leaders on sales development patterns and tools so they can grow pipeline faster and more predictably.
Change, acceptance, awareness, love, recovery, identity and self-actualization are themes she incorporates into what she paints, draws, sketches, writes, and creates.
She writes essays on Medium, tells stories on stages, and has built a brand and community called POWERBABE for sober LGBTQIA+/non-binary people online and in-person.
Videos
---