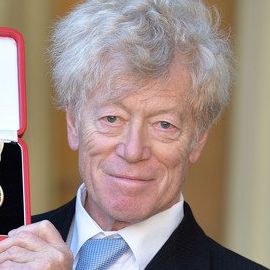 Roger Scruton is currently Research Professor for the Institute for the Psychological Sciences where he teaches philosophy at their graduate school in both Washington and Oxford.
He is a writer, philosopher and public commentator. He has specialised in aesthetics with particular attention to music and architecture. He engages in contemporary political and cultural debates from the standpoint of a conservative thinker and is well known as a powerful polemicist. He has written widely in the press on political and cultural issues.
Roger Scruton's most recent books are England: an Elegy (Continuum, Books, 2000), an attempt to give identity to the idea of England and a tribute to its values and institutions; Death-Devoted Heart: Sex and the Sacred in Wagner's Tristan and Isolde (Oxford University Press, 2003), an analysis of the musical and spiritual meaning of Wagner's work; News from Somewhere: On Settling (Continuum Books, 2003), an evocative account of the author's attempt to put down roots in rural Wiltshire; A Political Philosophy (Continuum Books, 2006), a thoughtful response to the development and decline of western civilization, The West and the Rest (ISI Books, 2001), an analysis of the values held by the 'West' and how they are distinct from those held by other cultures. Gentle Regrets (Continuum, 2006) and On Hunting (Random House, 1998) are two autobiographical works. 2007 sees the publication of Culture Counts: Faith and Healing in a World besieged (Encounter Books 2007) and a third edition of A Dictionary of Political Thought (Palgrave Macmillan, 2007) which provides a concise and comprehensive collection of definitions for political thought and processes.
Topics
Modern Philosophy

Spinoza

The Meaning Of Conservatism

Animal Rights and Wrongs

Arguments For Conservatism

(European) culture

(European) identity

Multiculturalism

Hunting
Videos
---
Related Speakers View all
---
Tom Freston

Principal, Firefly3; Former CEO, Viacom Inc.

Matt Bai

Chief Political Correspondent, The New York Times Ma...

David Hauslaib

Editor, Jossip

Nicholas Lemann

Dean, Columbia Univ. School of Journalism

David Life

Yoga Master; Co-Founder, Jivamukti Yoga

Brian Hoffstein

Contributing Writer

Jeffrey Israel

Jeffrey Israel has taught religion and political phi...

Jason Kottke

Designer of Silkscreen Typeface, Lifetime Achievemen...

Anthony Fauci

Director of the National Institute of Allergy & Infe...

Gerry Adams

President, Sinn Fein

Henry Rollins (Spoken Word)

Artist

James Gleick

Author, Journalist, and Biographer Whose Books Explo...

Moby

Musician, DJ, Photographer

Calvin Trillin

Author, Columnist, Humorist & Political Satirist

Robert Thurman

International Authority on World Religions and Spiri...

Peter Rojas

Co-founder of Gizmodo and of Engadget

Ray Kurzweil

Chairman of Kurzweil Technologies; Inventor; Futurist

Parag Khanna

Leading Geo-Strategist & Author

Dan Glickman

Vice President of the Aspen Institute & Senior Fello...

Randy Cohen

"The Ethicist"
More like Prof.