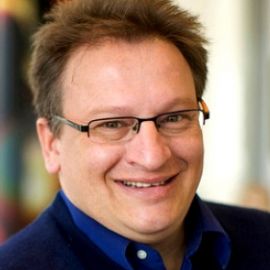 PY Gerbeau is a French businessman and serial entrepreneur, based in the UK. He has completed nine successful business turnarounds and created a £600m property portfolio as CEO of X-Leisure, before overseeing its sale to Land Securities.
He is regarded as a guru in the leisure/retail/entertainment industry and was voted Personality of the Year by his peers in the leisure industry. He has an MBA and is a popular television pundit giving his views about the business climate and how companies can best achieve success.
In his role as Vice-President of Park Operations and Attractions, Gerbeau was credited with turning around Euro Disney after its difficult start during the 1990s and making it Europe's biggest visitor attraction.
PY famously became Chief Executive of the Dome in February 2000. He did a great deal to turn around the Government-built attraction, generating over six million visitors. Such is his energy that on a rare day off he won the Pro-Am in the Alfred Dunhill Cup at St Andrews.
Before coming to the UK, PY had already honed his skills in corporate rescue as Vice President, Operations at Disneyland Paris, where he was credited with turning the attraction around after a difficult start.
PY believes that management should lead by example and attributes his success in part to breaking down the layers of hierarchy. He stresses the need to 'live the brand', and see its values extend into every aspect of the organisation. Alongside this is the need constantly to control costs, and to take action which can often appear ruthless. Without this, recovery is impossible.
PY is a former Captain of the French Olympic Ice Hockey team. He is a scratch golfer, holds an MBA from one of France's leading business schools, and serves as a Professor of Entrepreneurship at Imperial College, London.
Videos
---