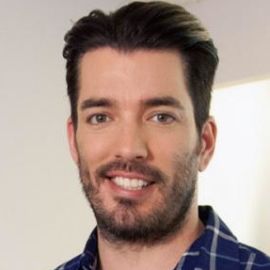 Real estate's dynamic duo, twin brothers Jonathan Scott and Drew Scott have a knack for finding fixer-uppers and turning them into perfect properties for their clients.
Jonathan is a licensed contractor and Drew a seasoned agent, and together they've been personally investing in real estate for nearly 15 years. In 2004, they founded Scott Real Estate Inc., a company that oversees the sales and construction of residential and commercial projects. With offices in Vancouver, Calgary and Las Vegas, the firm now services hundreds of clients and employs dozens of workers.
They are as passionate about performing as they are about properties. Jonathan and Drew have been acting in film and television since they were kids and founded Dividian Production Group in 2002 with their older brother JD. When not spending time on camera, Jonathan is an award-winning illusionist in Las Vegas and Drew focuses his attention directing and producing film. "Property Brothers - Buying + Selling" is the perfect blend of both their worlds: real estate and television production.
They have multiple shows on HGTV together, including "Property Brothers," "Brother Vs. Brother," "Buying & Selling," "Property Brothers at Home," and "Forever Home."
Speech Topics
---
Strategies for Success - The Property Brothers Method
This interactive and insightful lecture will offer a glimpse at how we've grown our business to become more successful and efficient through teamwork, relationship building and strategic planning.