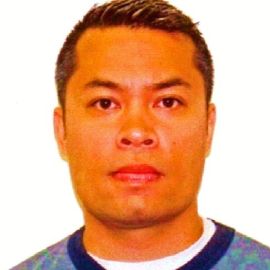 Quyen V. Phan Le
Martial Arts Master Provides Success through his Training Method....
Quyen V. Phan Le, also known in the martial arts community as Master Phan Le, has successfully grown his program that produces students into amazing athletes, professionals, and leaders of tomorrow. He is accredited through his traditional studies in martial arts and in tuned it with modern science. Many professionals has proven to use the success in their field of work, from Former Director of FBI academy, Editor of the World Bank, Engineers of different backgrounds, VJ realty (CEO and self made millionaire), International Journalists, Reporters, VP, and Presidents of several recognized companies in the DC Metro Area.
Most recently, Quyen V. Phan Le was awarded by the national governing body of Olympic Taekwondo, USA Taekwondo, recognized by the United States Olympic Committee, as 2010 Olympic Taekwondo "Coach of the Year". In the year 2009, he was inducted into the martial arts hall of fame, due to his success in competition, coaching, and training. Many individuals that has studied and trained under Master Phan Le has continued to further their professional careers dramatically.
Phan Le has also been known to have produced athletes on the national teams of U.S. Taekwondo, U.S. Judo, and U.S. Ju Jitsu. He is the only coach to have produced athletes since 1996 to have been awarded positions on three martial arts sports team in the U.S. His service has been recognized as the "Best of Burke" in martial arts for three years in a row, 2009-2011. Burke, which is the largest community in Virginia recognized by the Census Bureau, other than counties and incorporated cities (although 11 cities and Arlington, Virginia have greater populations).
Six years ago, Quyen V. Phan Le has been approached several times to host seminars and be a speaker at events, but declined to do so in the past. After giving in to a friend to host a seminar, over fifty attendees, he then decided to offer his services as the result of his speaking has changed people's lives to become successful in their own line of work, or to find something better their lives. He continues to make changes in people's lives, as well allow people to find success within themselves to making that change.
Related Speakers View all
---
Candace Reese

The CEO Pundit: Empowerment Speaker, Inspirational C...

Nancy Stolfo-Corti
Tim Seitz

The World's Happiest Hypnotist

Alan Berg

A leader in the field of marketing to brides for loc...

Tim Rooney

Today, PeopleMation is living out his dream to "Help...

James D. Feldman, CSP, CITE, CPIM, CPT

Jim is a Innovation and Meaningful Memories Customer...

Mark Victor Hansen

Founder and Author of Chicken Soup for the Soul Book...

Michelle Courtney Berry

Breakthrough Expert, Founder and CEO of LifeFlowPlan...

Tony Alessandra

Business Consultant, Best Selling Author of "The Pla...

Cathy Sexton - The Productivity Expert

Ignite Your Performance & Accelerate Your Results

Ron Frost

Life Coach, Motivational Speaker, Personal Empowerme...

Amy Magyar (Coach)

The Benefits of a Coach Without the Annoying Whistle.

Andy Mouncey

Ultra-distance Athlete, Author, Goal-Setting Expert

Rasheed Ogunlaru

Coach - Speaker - Author

Tonisha Pinckney

Empowerment Beyond Victimization - Author of I AM MO...

JP Pawliw-Fry

Emotional Intelligence Expert

Stephen Koch

Professional Speaker, Climber, Snowboarder and Mount...

Ron Broussard

STRETCHYOURSELF

Jay Handler

Speaker, Radio Host & Author of "The 8 M's of Market...

Tom O'Neil

Keynote Speaker, Author and Developer of COMPASS Goa...
More like Quyen