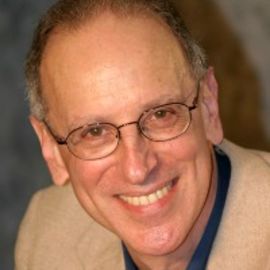 Randy Cohen is an American writer and humorist known as the author of The Ethicist column in The New York Times Magazine between 1999 and 2011. The column was syndicated throughout the U.S. and Canada. Cohen is also known as the author of several books, a playwright, and the host of the public radio show Person Place Thing.
Cohen's first professional work was writing humor pieces, essays, and stories for newspapers and magazines including The New Yorker, Harper's, The Atlantic, and Young Love Comics. His first television work was writing for Late Night with David Letterman for which he won three Emmy Awards. His fourth Emmy was for his work on Michael Moore's TV Nation. He received a fifth Emmy as a result of a clerical error, and he kept it. Cohen was the original head writer on The Rosie O'Donnell Show for which he also co-wrote the theme music. In 2010, his first play, "The Punishing Blow," ran at New York's Clurman Theater.
In highly engaging and entertaining keynotes, Randy Cohen answers any question ranging from what you should do if you think a friend's spouse is cheating to whether you should give someone a great reference just because he or she needs work. Born in Charleston, South Carolina, and raised in Reading, Pennsylvania, Cohen attended the State University of New York at Albany where, in 2011, he was granted an honorary doctorate. He received an MFA in music composition from the California Institute of the Arts.
Videos
---
Speech Topics
---
The Good, the Bad and the Difference
How to Tell Right From Wrong in Everyday Situations
"An Evening of Ethics"
Business and Personal Ethics
How to Be Good
If we can reach a rough consensus on right and wrong - don't lie, don't cheat, don't steal - why don't we all behave virtuously? Cohen explores the idea that the answer lies not in our characters but our circumstances, and discusses how to create the kind of communities (in our neighborhoods, our schools, and our businesses) in which we are likely to behave admirably. During the Q&A, he then applies these ideas to the actual ethical problems facing the audience.
Being "The Ethicist": An Evening with Randy Cohen
After 12 years writing the popular New York Times Magazine column "The Ethicist," Randy Cohen shares details and answers popular questions of his unusual job: Were those letters real? Did he ever get one wrong (or, depending on your perspective, right)? Audiences are given a chance to pose their own ethical dilemmas or set Cohen straight about a past column.
Drive an SUV in Manhattan & You're Driving Straight to Hell: The Ethics of Transportation
In this talk, Randy Cohen takes a close look at the ethics of transportation. Ethics concerns the effects of our actions on others. If you drive a private car when you have alternatives - say for a half-mile hop in a big city - then those effects are horrible: you pollute the air, squander public space, and kill about 30,000 of your neighbors every year.
Plagiarism, a Kind of Defense
We all deplore plagiarism, but should we? Randy Cohen argues that much of what we label as plagiarism in fiction, in music, and in art, is not only acceptable, it is admirable. Indeed it is the only way such work can be done. Other kinds of plagiarism - in academic work, for example - deserve our scorn. How do we distinguish between them and how ought we respond to each?
Related Speakers View all
---
Calvin Trillin

Author, Columnist, Humorist & Political Satirist

Ben Stein

Political Economist, Commentator, Author & Actor

Montel Williams

Emmy Award-Winning Talk Show Host Best Known For "Th...

Dr. Will Miller

Educator, Psychotherapist, Author & Humorist; Author...

A.J. Jacobs

Best-Selling Author & "Human Guinea Pig"

Iris Krasnow

Best-Selling Author & Relationship Expert

John Tesh

Inspirational Radio Host, Pianist & Composer; Known ...

Jon Stewart

Talk Show Host, Comedian & Producer

Asra Nomani

Journalist & Author, Women's Rights Activist

Mike Greenberg

Sports Broadcaster; Host of "The Mike Greenberg Show...

Ellen Goodman

Pulitzer Prize-Winning Columnist, Author, Speaker & ...

Linda Ellerbee

Award-Winning Journalist & Television Producer; Brea...

Catherine Crier

Acclaimed Author, Former Judge, Award-Winning Journa...

Dan Ariely

Behavioral Economist; Professor at Duke University; ...

Keith Ablow

America's Psychiatrist

Harry Markopolos

The Bernie Madoff Whistleblower

Erin Gruwell

Founder & Executive Director of the Freedom Writers ...

Rabbi Shmuley Boteach

Prominent Orthodox Jewish Rabbi & Sex and Relationsh...

Peter Bogdanovich

Producer, Writer, Actor, Film Critic & Author

Dan Abrams

Chief Legal Affairs Anchor at ABC News & Founder of ...
More like Randy