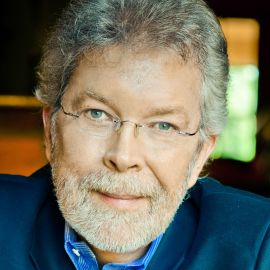 Randy Pennington is author of the award-winning books "Results Rule!" and "Make Change Work." His insights have appeared in Fast Company, Entrepreneur, the New York Times in numerous newspapers and many professional/trade association journals, and as a contributor to the Huffington Post. His expertise has made him a respected guest commentator with appearances on CNN, PBS, Fox News, the ABC Radio Network, and the BBC.
His background is a unique blend of line, staff, and consulting experience ranging from hourly employee to senior management. He holds a Bachelors and Masters Degree in Psychology and has completed Postgraduate work in Organization Administration and Management.
Speech Topics
---
Make Change Work®: Stay Nimble, Relevant, and Engaged in a World of Constant Change
Change and uncertainty no longer influence the environment — they are the environment. This session provides practical tools to help leaders and organizations meet the challenges of continuous change in these transformational times. Participants in this entertaining, fast-paced session receive practical strategies and tools based on Randy Pennington's 25+ years of experience helping organizations initiate and manage change.
RESULTS RULE!® Be a Hero in a Changing World
Your organization is either a hero, has-been, or wanna-be. That's why creating a culture where every person at every level is committed to delivering amazing results creates a competitive advantage that clears the playing field. Participants in this hard-hitting, fast-paced session receive practical strategies and tools for creating and sustaining a winning culture.
Integrity-Driven® Leadership
What if you could have a blueprint for becoming the leader you always wanted to be … one who inspires trust, respect, commitment, and results from others? Here's the good news – the blueprint exists. This powerful program lays out a clear path for becoming a leader who inspires others to achieve greatness in a turbulent, changing world.
Leading in the New Next®
Are you prepared for the seismic shifts redefining business, communities, and individual life? Will you be relevant in a world transformed by rapid change, technological advances, and globalization Flourish® shares seven unique behaviors and competencies that must be mastered to stay ahead of change, add value to customers, and sustain a cohesive, focused culture.
Related Speakers View all
---
Tim Sanders

Bestselling Author, Technology Pioneer, Expert on Co...

Rolfe Carawan

President of LifeMatters International; Accountabili...

Mike Abrashoff

Former Commander of USS Benfold & Author of "It's Yo...

Carol Muratore

Business of healthcare

Howard Putnam

Former CEO of Southwest Airlines

Joseph Grenny

New York Times Bestselling Author; Leading Social Sc...

J. Michael Marks

Popular business author, and successful consultant

Troy Hazard

Troy Hazard is the recent Global President of the el...

Afterburner

US Fighter Pilots & Team-Building Experts

Patrick Lencioni

Management Consultant; Founder & President of The Ta...

Mark C. Thompson

Executive Coach & Author

Matthew Kelly

Best-Selling Author & Motivational Coach

Gary Hamel

Internationally Renowned Expert on Business Strategy...

Adrian Gostick

Founder of The Culture Works & Bestselling Author of...

Dr. Kevin Freiberg

World-Wide Best-Selling Author, Speaker & Advisor

Simon T. Bailey

Speaker, Author, Life Coach & Entrepreneur

Sheldon Yellen

CEO, BELFOR

Karen Hough

Founder & CEO of ImprovEdge

John Evans

Strategist, Dynamic Speaker, Popular Author & Busine...

Shawn Achor

Harvard Professor, Researcher & Positive Psychology ...
More like Randy