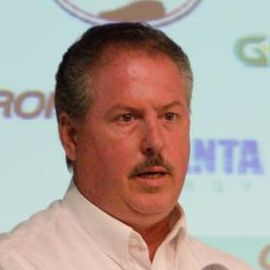 Ray Scott
Healing Miracle in 1994 of a Stage 4 Colon Cancer One of the most Medically Documented cases.
www.ExtraordinaryGod.com is God's testimony of healing me from a stage 4 colon cancer in 1994 while praying for a 5 week old baby, including a DVD from TBN-Trinity Broadcasting Network from a Healing Special aired in 2002.  15 years later I can now show how God has allowed me to use my talents and desire to serve Him and bless our community.  For the last 8 years I have been an administrator for the Price Disposal and Mountianside Disposal for the Price Family a strong christian family who allows has always had a desire to serve our community.
In May of this year the Price Family supported me in developing the first ever Recycled Material Arts Festival in the State of California - Arvin Green ARTS Festival www.arvingreenarts.org which I produced for the City of Arvin, Kern County Arts Council and Mountainside Dispsoal.  Because of it sucess I have been asked to take this educational event for the students and public for all of Kern County which will be 2010 Green Expo April 4th 2010 in the Rabobank Civic Center in Bakersfield CA, the county seat, with the City of Bakersfield being one of the Founding Sponsors, can only be explaned as God's Favor.
Now that my wife and I are empty nesters I would enjoy encouraging others in the miracles of God and how God Loves to use ordinary people to accomplish extraordinary
events in thier lifes, it's in the promies of God.
In the Love and Power of Jesus Christ
Ray Scott
661-703-0646
Videos
---