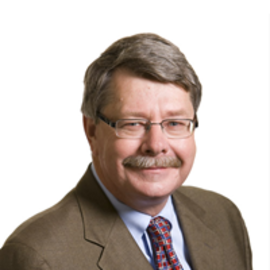 Ray Walser, Ph.D.
Senior Policy Analyst.
Ray Walser, a veteran Foreign Service officer, is a Senior Policy Analyst specializing in Latin America at The Heritage Foundation. Walser's interests and emphasis in policy research include defending the values of freedom and individual liberty; strengthening democratic institutions and the rule of law; and advancing free trade and free-market economies in the Western Hemisphere. Among his subjects are how to protect U.S. security and meet the transnational threats posed by drugs, crime and terrorism in a global age. He devotes particular attention to the resurgence of anti-American and anti-democratic political forces in the Americas. Walser, who speaks Spanish, was a career Foreign Service officer with the U.S. Department of State for 27 years before joining Heritage in 2007. His assignments took him to Colombia, Costa Rica, Mexico and Nicaragua. His last foreign posting was to the U.S. Consulate General in Cape Town, South Africa, in 2003-2005. Walser has testified before committees of the U.S. House of Representatives on multiple occasions. His television appearances as a guest commentator and expert analyst include CNN, FOX, PBS, C-Span, Sky News, Reuters and Voice of America. Walser has a strong background in teaching and academics. He directed the Foreign Service Institute's program of Western Hemisphere Area Studies in 2005-2007. He was a visiting professor of international relations and Latin America politics at the U.S. Military Academy at West Point, N.Y. Before entering the Foreign Service, Walser taught courses in European history, international relations and Western civilization at Bluefield College in Virginia. A native of North Carolina, Walser was educated at the University of North Carolina at Chapel Hill, where he earned his doctorate as well as master's and bachelor's degrees. He conducted archival research in France to prepare his doctoral dissertation on French naval policy before World War I.
Related Speakers View all
---
Charles "Cully" Stimson

Chief of Staff and Senior Legal Fellow.

Jack Spencer

Senior Research Fellow, Nuclear Energy Policy.

James Sherk

Senior Policy Analyst in Labor Economics.

Derek Scissors, Ph.D.

Senior Research Fellow.

Brett D. Schaefer

Jay Kingham Fellow in International Regulatory Affairs.

Paul Rosenzweig

Paul Rosenzweig, who helped craft policy and strateg...

James M. Roberts

Research Fellow For Economic Freedom and Growth.

James Phillips

Senior Research Fellow for Middle Eastern Affairs.

David B. Muhlhausen, Ph.D.

Research Fellow in Empirical Policy Analysis.

Derrick Morgan

Vice President, Domestic & Economic Policy.

Robert E. Moffit, Ph.D.

Robert E. Moffit, a seasoned veteran of more than th...

Ambassador Terry Miller

Director, Center for International Trade and Economi...

Ken McIntyre

Marilyn and Fred Guardabassi Fellow in Media and Pub...

Matt A. Mayer

Visiting Fellow.

Walter Lohman

Director, Asian Studies Center

Paul Larkin

Senior Legal Research Fellow

David W. Kreutzer, Ph.D.

Research Fellow in Energy Economics and Climate Change.

Patrick Louis Knudsen

Grover M. Hermann Senior Fellow in Federal Budgetary...

Bruce Klingner

Senior Research Fellow, Northeast Asia.

Daniel H. Johnson, Jr., M.D.

Daniel H. Johnson, Jr., M.D., is a practicing diagno...
More like Ray