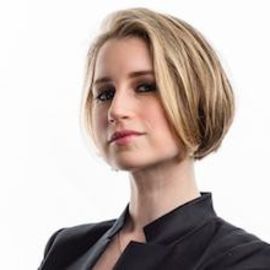 Rebecca Brachman
Neurocientist & Entrepreneur, Pioneering the Field of Preventative Psychopharmacology
Rebecca Brachman is a neuroscientist, TED Fellow, and NYCEDC Entrepreneurship Lab Fellow pioneering the field of preventative psychopharmacology. She and her colleagues aim to create drugs that enhance psychological resilience against stress and prevent mental illness.
Current treatments for mood disorders only suppress symptoms without addressing the underlying disease, and there are no known cures. The drugs Dr. Brachman is developing would be the first to prevent psychiatric disorders such as post-traumatic stress disorder (PTSD) and depression.
Dr. Brachman is co-founder and director of the Social Outcomes Initiative—a social impact organization that repurposes generic drugs for the treatment of PTSD, traumatic brain injury, and other unmet medical needs—and co-founder and Chief Scientific Officer at Sunrise—a mission-driven initiative to cure, treat, and prevent depression.
Brachman obtained her PhD in Neuroscience from Columbia University, prior to which she was a fellow at the National Institutes of Health, where she discovered that immune cells carry a memory of psychological stress and that white blood cells can act as antidepressants and resilience-enhancers. She is a TED Fellow, Jacobs Technion-Cornell Runway Fellow, NYCEDC Entrepreneurship Lab Fellow, and member of the Helena Brain Trust. Brachman's research has been featured in The Atlantic, WIRED and Business Insider, and her work was recently described by Dr. George Slavich on NPR as a "moonshot project that is very much needed in the mental health arena."
Brachman is also a playwright and screenwriter and previously served as the director of NeuWrite, a national network of science-writing groups that fosters ongoing collaboration between scientists, writers, and artists.
Videos
---
Related Speakers View all
---
Dr. Leanne Williams

Director of Stanford Center for Precision Mental Hea...

Rick Doblin

Psychedelics Researcher; Founder of the Multidiscipl...

Dr. Bennet Omalu

First to Discover & Diagnose Chronic Brain Damage in...

Thomas Insel

Neuroscientist and Psychiatrist; Former Director of ...

Dr. Joel Selanikio

Award-Winning Physician, Health & Technology Activis...

Rafael Yuste

Professor of Biological Sciences and Neuroscience at...

Read Montague

An American neuroscientist and popular science autho...

Paula P. Schnurr, PhD

Executive Director of the VA National Center for PTSD

Silouan Green

Former US Marine, PTSD Activist, Founder of Everon LLC

Tom Voss

U.S. Army Combat Veteran, Mental Health & Holistic H...

Dixon Chibanda

Psychiatrist & Director of the African Mental Health...

Hector Garcia

Clinical Psychologist, Author, Specializing in PTSD

Graeme Moffat

VP of Scientific & Regulatory Affairs, The Brain Sen...

Mariano Sigman

Neuroscientist & Founder of Integrative Neuroscience...

Judson Brewer

Founder, MindSciences, Inc.; Director of Research an...

Wendy Chung

Clinical and Molecular Geneticist & Physician

Tal Golesworthy

Tal Golesworthy is an engineer and entrepreneur, wor...

Bart Knols

Scientist, Author, Entrepreneur

Molly Crockett

Globetrotting Neuroscientist investigating altruism,...

Andres Lozano

The chair of neurosurgery at the University of Toron...
More like Rebecca