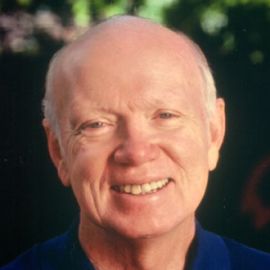 Regis McKenna is chairman of a management and marketing consulting firm specializing in the application of information and telecommunications technologies to business strategies. The firm's expertise is focused on emerging technologies and markets.McKenna, 58, is responsible for helping to launch some of the most important technological innovations of the last twenty five years including the first microprocessor (Intel Corporation), the first personal computer (Apple Computer), the first recombinant DNA genetically engineered product (Genentech, Inc.), and the first retail computer store (The Byte Shop). Other first-time technology marketing efforts he participated in include the first commercial laser for retail systems, the first computer local area network, the first electronic spread sheet, the first operating system for personal computers, the first mini super computers and the first desktop publishing systems.
McKenna has worked with a number of entrepreneurial start-ups during their formation years including: America On Line, Apple, Businessland, Compaq, Electronic Arts, Genentech, Intel, Linear Technology, Lotus, Microchip, Microsoft, National Semiconductor, Sequent, Silicon Graphics, 3COM, Tandem, and many others. In the last decade, McKenna has consulted on strategic marketing and business issues to many of the largest technology-based firms in the United States, Japan, and Europe. McKenna continues to be involved in high tech start-up companies through his venture activities.
In 1985, McKenna wrote the first book devoted to the marketing of high technology companies - The Regis Touch. Now translated into nine languages, the book elucidates McKenna's marketing theories and strategies. His second book, released in February 1989 and translated into six languages, is entitled Who's Afraid of Big Blue? It discussed how small, entrepreneurial companies were challenging IBM and winning. This book predicted the difficulties IBM was about to face in the next decade. In January 1992, his third book was released entitled Relationship Marketing, and focuses on the interactive relationships vital to market acceptance in today's "Age of the Customer." His new book, Real Time, Preparing For The Age of the Never Satisfied Customer was published by Harvard Business School Press in September, 1997.
McKenna is on the advisory board to Stanford's Graduate School of Business. He is a founding board member of Smart Valley, a Silicon Valley project to create an information highway linking businesses, schools, governments, and homes. He is a trustee at Santa Clara University and President of the Board of Trustees for The New Children's Shelter of Santa Clara County.
McKenna is a venture partner of the venture capital firm Kleiner Perkins Caufield & Byers, one of the largest and most successful venture capital firms in the United States. Currently, McKenna lectures and conducts seminars on technology marketing and competitiveness issues throughout the United States, Europe, and Asia.
Born and raised in Pittsburgh, Pennsylvania, McKenna attended Saint Vincent College and Duquesne University. In 1962, he moved to Silicon Valley. In 1965, he joined the marketing department of General Micro Electronics, the first company to develop and market commercial MOS (metal oxide semiconductor) products, the basis for much of today's electronics technology. He joined National Semiconductor in 1967 where, as marketing services manager, he helped direct National's marketing strategies in the early stages of the company's growth.
In 1970, McKenna started his marketing strategy firm. Today, The McKenna Group provides marketing and management consulting services worldwide. The 27 year old firm is headquartered in Palo Alto, California.
Board of Director Seats: Cybergold Internet consumer marketing systems Graham Technologies Audio and video internet servers NETdelivery e-commerce, financial transaction software SegaSoft Entertainment software Weblogic Java-based servers
Trustee: Santa Clara University The New Children's Shelter Foundation of Santa Clara County
Awards: 1991 International Computers & Communications World Leaders Award 1986 Joseph Wharton Award Honorary Ph.D., Duquesne University, 1990 Honorary Ph.D., Saint Vincent College, 1991
Advisory Boards: Stanford Graduate School of Business Berkeley Round Table on International Economy (BRIE) Computer Industry Project, Stanford University The Economic Strategies Institute Stanford Japan Windows Internet Project The Tech Museum
Publications and Pamphlets:
"The Pitfalls and the Possibilities of Politics in Real Time," The New Democrat, Sept/Oct, 1997 "Board of a Different Breed," Directors & Boards Magazine, Fall 1995 "Real-Time Marketing," Harvard Business Review, July-August 1995 "Stalking the Information Society," Upside Magazine, January 1995 "Know Thy Customer," OEM Magazine, October 1994 Relationship Marketing, Addison-Wesley, 1991 "Marketing Is Everything," Harvard Business Review, 1991 Who's Afraid of Big Blue, Addison-Wesley, 1989 "Marketing in an Age of Diversity," Harvard Business Review, 1988 "Why High Tech Products Fail," The International High Technology Marketing Review, 1987 And That Has Made All the Difference, Regis McKenna Inc., 1986 Technology and Freedom, Regis McKenna Inc., 1986 Word of Mouth Marketing, Regis McKenna Inc., 1986 The Regis Touch, Addison-Wesley, 1985 "International Competition in High Technology," California Management Review, 1984 "Sustaining the Innovation Process in America, " The Industrial Policy Debate, ICS Press, 1984 Creating New Retail Markets, Regis McKenna Inc., 1984 Trees Have Blemishes, But the Forest is Beautiful, Regis McKenna Inc., 1981
Mr. McKenna has also published exclusive articles in various Japanese, Brazilian, British, and French journals.
Videos
---
Related Speakers View all
---
Tim Sanders

Bestselling Author, Technology Pioneer, Expert on Co...

Geoffrey Moore

Organizational Theorist, Management Consultant & Author

Rick Barrera

Marketing Consultant & Author

Josh Linkner

Five-Time Tech Entrepreneur; Hyper-Growth CEO; NY Ti...

Don Peppers

Marketing and Sales Futurist; Customer Experience Th...

Gary Hamel

Internationally Renowned Expert on Business Strategy...

Larry Downes

Expert on Developing Technologies in an Age of Const...

Watts Wacker

Futurist & Commentator

Richard Florida

Leading Urbanist, Economist & Author of "The Rise of...

Bob Davies

Performance Coach, Author & Trainer

Dan Ariely

Behavioral Economist; Professor at Duke University; ...

Martha Rogers

Co-Developer of the "One to One" Philosophy, Leading...

Chris Skinner

Independent Commentator on the Financial Markets; Bl...

Ken Dychtwald

Founder & CEO of Age Wave; Gerontologist & Expert on...

David Weinberger

Technology Expert & Marketing Guru

Michael Treacy

Best-Selling Author, Entrepreneur & Business Adviser

Scott McKain

Customer Experience Expert & Best-Selling Business A...

Ray Kurzweil

Chairman of Kurzweil Technologies; Inventor; Futurist

Michael Gerber

Small Business Guru & Author of the Mega-Bestseller ...

Jim Carroll

One of the World's Leading Global Futurists, Trends ...
More like Regis