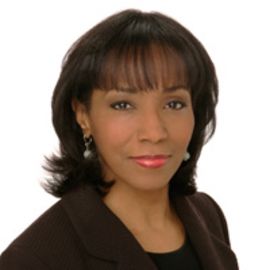 Rehema Ellis was named the chief education correspondent at NBC News in 2010. She plays an integral part of NBC News' "Education Nation" initiative. Her reports appear on "NBC Nightly News," "TODAY," MSNBC, and NBCNews.com.
Ellis joined NBC News in 1994 as a general assignment correspondent. She began her broadcast career at KDKA Radio and TV in Pittsburgh. Later, she worked in Boston at WHDH-TV as a reporter and weekend anchor.
She has distinguished herself as a lead correspondent and received numerous awards including local and national Emmys, Edward R. Murrow Awards, Associated Press awards and awards from the National Association of Black Journalists.
Ellis was part of the NBC Emmy award-winning coverage of the plane crash in the Hudson River called "Miracle on the Hudson" in 2008. She also won an Emmy for her reporting on the 2008 Presidential Election of Barack Obama and his historic inauguration.
News
---
TheGrio's 100: Rehema Ellis, reporter schooling the nation on education reform
Aseasoned television news correspondent, Rehema Ellis has reported on everything from Obama's inauguration to Hurricane Katrina, from Michael Jackson's death to September 11th. But the story that keeps her coming back is education. Ellis was named Chief Education Correspondent for NBC News in 2010 and has become a respected voice in the discussion of education reform in America