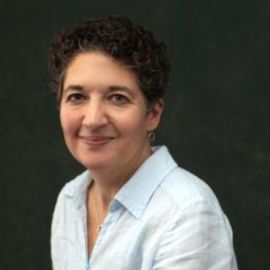 Renee Romano
Robert S. Danforth Professor of History, Comparative American Studies and Africana Studies
Renee Romano is the Robert S. Danforth Professor of History, Professor of Africana Studies and Comparative American Studies and Chair of the History Department at Oberlin College. A graduate of Yale (BA, 1990) and Stanford (PhD, 1996), she teaches, researches, and writes about race in the post-World War II United States, the black freedom struggle, historical memory, and the challenges of writing about the recent past. She is the author or editor of four books: Race Mixing: Black-White Marriage in Postwar America (Harvard University Press, 2003); The Civil Rights Movement in American Memory (University of Georgia Press, 2006); Doing Recent History: On Privacy, Copyright, Video Games, Institutional Review Boards, Activist Scholarship, and History that Talks Back (University of Georgia Press, 2012); and Racial Reckoning: Prosecuting America's Civil Rights Murders (Harvard University Press, 2014). Her newest co-edited collection, Historians on Hamilton: How a Blockbuster Musical is Restaging America's Past, will be published by Rutgers University Press in 2018.
Besides teaching a variety of courses on race in US history, historical memory, and US foreign policy, she is also committed to promoting public history, to working with K-12 educators, and to increasing access to higher education.
Romano is a member of the Executive Board of the Organization of American Historians and an OAH Distinguished Lecturer. She has served as an advisor for the Kent State May 4th Walking Tour and Visitor's Center, the Brooklyn Historical Society, and for Radio Diaries. Romano has received state grants to run workshops on teaching civil rights history for secondary school teachers and at Oberlin she has served as a campus mentor for the Posse Leadership Program. She is currently the Oberlin co-director for the nationally touring public history exhibit, "Courage and Compassion: Our Shared Story of the Japanese American World War II Experience," which will be hosted at Oberlin from February 17, 2-18-March 18-2018.
Current research projects include exploring discourse about "white innocence" in the context of historical injustice and historical redress, as well as a study of Rush Limbaugh's children's book series about a time-traveling middle school history teacher.
Videos
---
Related Speakers View all
---
John Ferling

Historian and Author; Specialized in the American Re...

Paul Ortiz

Historian, Professor, Author of "An African American...

Elizabeth Stordeur Pryor

Associate Professor of History at Smith College, Exp...

Jeffrey C. Stewart

National Book Award Longlisted Author

Mary Stockwell

Author and Historian

Craig Steven Wilder

Historian of American Institutions and Ideas, Profes...

Julian Chambliss

Educator, Writer & Researcher

Mark Updegrove

Author; Historian; President & CEO of the LBJ Founda...

Robert Watson

Historian, Author, Professor, Political Commentator,...

John Stauffer

Acclaimed Historian

Dean King

Award-Winning Best-Selling Author; Motivational & In...

Sherman Jackson

King Faisal Chair of Islamic Thought and Culture & P...

Michael W. Twitty

Culinary Historian & Author

Lonnie G. Bunch

Founding Director of the National Museum of African ...

Edmond Davis

Speaker, Historian, Author, Contributor, College Ins...

Richard Brookhiser

Journalist, Biographer, Historian & Senior Editor at...

Kimberly Hardy

Professor at Fayetteville State University School of...

Ndidiamaka Amutah-Onukagha

Professor, Health Advocate & Consultant

John W. Franklin

Historian, Author and Senior Manager at Smithsonian ...

Gil Troy

American Historian
More like Renee