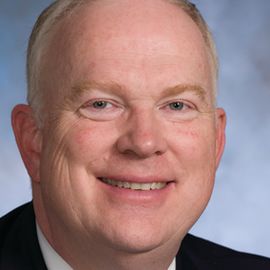 Mr. Rex Nelson served as Senior Vice President and Director of Corporate Communications at Simmons First National Bank. Mr. Nelson has been Senior Vice President and Director of Corporate Communications at Simmons First National Corporation since May 2015. Mr. Nelson has served as President of AICU since January 2011. He served as the Senior Vice President for government relations and public outreach at The Communications Group. He served at senior levels of state and federal governments. He is viewed as an expert on Arkansas history, Southern culture and Southern politics and has appeared on radio and television stations across the country. He writes a weekly column for the Arkansas Democrat-Gazette; and his feature stories regularly appear in magazines such as Arkansas Life and Talk Business & Politics. He was president of the Arkansas Sports Hall of Fame Foundation and was the longtime chairman of the board of the Oxford American literary quarterly. He is the board chairman of Connect Arkansas, the chairman of the Political Animals Club of Little Rock, the vice president of the board of the Arkansas Travelers Baseball Club Inc., the vice president of the Little Rock Touchdown Club and a member of the Arkansas Humanities Council, the Arkansas Natural and Cultural Resources Council and the advisory board of the Pryor Center for Arkansas Oral and Visual History. In 2005, he was named as one of two appointees of President to the Delta Regional Authority, a regional planning and economic development agency. He served in the full-time position for four years. He has served as the radio voice for the Ouachita football team for three decades at Ouachita Baptist University. He is a summa cum laude graduate of Ouachita Baptist University.
Related Speakers View all
---
Alice Stewart

CNN Political Commentator & Resident Fellow at Harva...

Mark Rosen

Retired Sports Reporter, Author of "Best Seat in the...

Lawrence B. Jones III

Conservative Commentator and Editor-in-Chief, Campus...

Josh Bernstein

TV Talk Show Host & National Spokesman

Lulu Miller

Co-host of NPR Podcast Invisibilia

Greta Johnsen

Nerdette Co-Host, Weekend Anchor and Reporter, WBEZ

Elisha Krauss

Co-host of The Morning Answer Radio Show

Mark S. Allen

Experienced anchor, host, producer and radio persona...

Robert L. (Bob) McCullough

Co-host of Where Hollywood Hides iTunes Podcast-The ...

Thom Hartmann

Author & Radio Host

Ashley Michelle Berry

Anti-Bullying Advocate, Actress, TV/Radio Host and P...

Rush Limbaugh

Host of "The Rush Limbaugh Show"

Genifer Murray

Founder & CEO of CannLabs

Jason Mattera

Emmy-Nominated Journalist, Conservative Activist & A...

Richard D. Wolff

Author, Economist & Professor of Economics Emeritus ...

David Remnick

Editor, The New Yorker

Carl Banks

Former NFL Linebacker; Radio Personality on Sirius N...

Brian Sullivan

Founder or Precise Performance

Howie Carr

Journalist, Author & Conservative Radio Talk-Show Host

Michael Reagan

Eldest Son of President Ronald Reagan, Bestselling A...
More like Rex