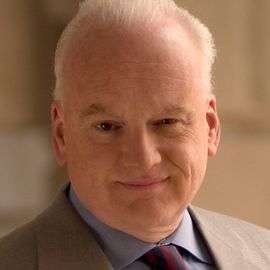 Long known as one of the hard-liners against terrorists, Richard Clarke served the last three Presidents as a senior White House Advisor. Over the course of an unprecedented 11 consecutive years of White House service, he held the titles of: Special Assistant to the President for Global Affairs, National Coordinator for Security and Counterterrorism, and Special Advisor to the President for Cyber Security. In total, he has worked for seven presidents and devoted three decades to combating the terrorist threat to America.
In his explosive 2004 New York Times best-seller "Against All Enemies: Inside America's War on Terror," he charges that President George W. Bush's administration took lightly the threat of al-Qaida prior to 9/11 and afterward focused on Iraq rather than Osama bin Laden. The book also outlines both successes and failures of President Clinton's administration's efforts to combat al-Qaida, why we failed to prevent the horrific attacks on 9/11, the Bush administration's response to the attacks, and the hidden costs of invading Iraq.
Clarke's 2007 release, "Breakpoint," is his second work of fiction. Set in 2012, the story is set in a "global village," where a computer program has been built to outsmart the human brain. A group of men and women come together to find and stop the terrorist group before they succeed in destroying global government, economic and communication systems. "Breakpoint" was released two years after Clarke's first work of fiction, "The Scorpion's Gate," in which Islamic fundamentalists take control in Saudi Arabia and the United States appeared headed toward another war in the Middle East.
At the podium, Clarke draws from his 30 years of government service to provide a fascinating and unique look at the current administration, and a powerful history of America?s decades-long confrontation with terrorism. Telling the complete story, the ultimate insider tackles the inner workings of the White House and speaks truth about the war on terror.
AT A GLANCE

Prior to an unprecedented 11 consecutive years of White House service, Richard Clarke served for 19 years in the Pentagon, the Intelligence Community and State Department. During the Reagan Administration, he was Deputy Assistant Secretary of State for Intelligence; and under the first Bush Administration, he was Assistant Secretary of State for Political-Military Affairs, coordinating diplomatic efforts and subsequent security arrangements to support the 1990-91 Gulf War. In total, he has worked for seven presidents and devoted three decades to combating the terrorist threat to America.
As Chairman of Good Harbor Consulting, LLC (www.goodharbor.net), Clarke today advises clients on a range of issues, including: corporate-security risk management, information-security technology, dealing with the Federal Government on security and IT issues, and counterterrorism. Clarke is also an on-air consultant with ABC News and director of the Hart-Rudman Task Force on emergency responders.
Videos
---
Speech Topics
---
How Big is the Terrorist Threat to the US really?
How Corporations can be Cyber Secure
How to Turn Cyber War into Cyber Peace
Terrorism and the Middle East—The Next Round
The Tensions Between Privacy and Security
Related Speakers View all
---
Harper Reed

Technologist, Entrepreneur & Hacker

William Binney

Former NSA Crypto-Mathematician; Whistleblower

Juan Zarate

Former Deputy Assistant to the President and Deputy ...

Geoff Colvin

Editor & Columnist at Fortune Magazine; Author of "H...

Jeh Johnson

Former U.S. Secretary of Homeland Security & General...

James C. Miller III

Economist, former chairman of the Federal Trade Comm...

Sarah Chayes

Former Senior Fellow in Carnegie's Democracy and Rul...

Viktor Mayer-Schönberger

Co-Author of "Big Data" and "Delete;" Expert on the ...

John Bolton

Attorney, Political Commentator, Republican Consulta...

Donald Rumsfeld

Secretary of Defense Under Presidents Gerald Ford & ...

Robert Reich

Economic Analyst, CNBC Contributor, Professor, Autho...

Mike McCurry

Partner, Public Strategies Washington and White Hous...

John Ashcroft

Former U.S. Attorney General, Former Governor & Sena...

Jocko Willink

Retired Navy SEAL Officer & Author of "Extreme Owner...

Thomas Woods

Leading Libertarian Thought Leader, American Histori...

Will Hurd

U.S. Representative for Texas's 23rd Congressional D...

Steve Drum

Retired Navy SEAL Master Chief & Co-Creator of the N...

Mel H. Abraham

Entrepreneur, #1 Bestselling Author of "The Entrepre...

James Beck

TEDx Speaker, Relationship Building Expert & Author

Dave Sanderson

Inspirational Survivor of the Miracle on the Hudson,...
More like Richard