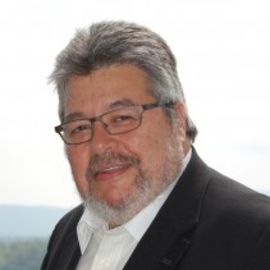 Richard Grehalva
Bestselling Author, Speaker, Consultant, Trainer, Coach and Founder of The Mindset Performance Strategies Framework
Richard Grehalva, "The Grey Hair Entrepreneur," is a bestselling author, speaker, trainer, consultant and coach. He is the founder of The Mindset Performance Strategies Framework: The Blueprint For Accelerated Business, Sales and Emotional Intelligence Growth.
He works one-on-one and in groups with small business owners, entrepreneurs, experts, professionals and sales teams in learning peak performance processes to create successful business development strategies.
Richard is the bestselling author of "The Boomerpreneur Revolution: How Baby Boomers Are Turning Their Knowledge Into Profits," "Asking For Directions: Facing The 7 Crossroads Of A Man's Life" and "Unleashing the Power of Consultative Selling: Selling the way your customer wants to buy...not the way you like to sell." eHow uses Richard's book to teach The Steps in Consultative Selling. The ESC Clermont Graduate School of Management uses "Unleashing the Power of Consultative Selling" as a required textbook for the International Project Management Program. He developed a registered and trademarked sales methodology called Sales Mapping -- The process of connecting the dots and winning customers for life.
He took an exceptional successful background in senior executive leadership domestically and globally (over 20 countries) in operations, sales, marketing, business development, project management and change management in developing his programs.
He sought out the best peak performance techniques in communication and business processes in creating his core processes. After many years of field testing he founded his company RGI Inc. Richard understands why his corporate clients and coaching clients do not want theories or advice. They want practical ways to get tangible results to complex problems and measurable bottom line performance. Results Not Advice is the foundation of his company and all his programs are measured against.
Richard is a Master Practitioner NLP, Certified Trainer Accelerated Behavior Change, trained in the Language and Behavior Profile, and a Compression Planning facilitator.
Videos
---
Speech Topics
---
AIM - Re-Targeting Selling For The 21st Century
MOTOvation -7 Business and Life Lessons to Motivate Yourself, I learned as an amateur race car driver.
Related Speakers View all
---
Tim Rooney

Helping Businesses Grow Profitably and Maintain a Wi...

Garrison Wynn

Comedian & Motivational Business Expert

Jean Bailey Robor

Jean Bailey Robor, award-winning author and inspirat...

Amanda Gore

CEO, The Joy Project; Hall of Fame Motivational Spea...

Michael Cooley

Public Speaker

Christi Tasker

Social Media Branding Queen and Keynote Speaker

Ron Broussard

Author, Founder & CEO of STRETCH YOURSELF

Tina Marie Jones

Connecting with the audience through the style of a ...

Peter Frampton

Following his Grammy Award-winning instrumental albu...

Lenny Laskowski

National Best Selling author and the leading authori...

Laura Stack

Productivity & Time Management Expert

Mark Sanborn

Leadership, Teamwork & Performance Expert; New York ...

Rob Salisbury

Rob has been engaged over 1630 times as a speaker, c...

Eric Gnezda

Singer, Songwriter, Educator, Author, TV Producer & ...

Jim Carroll

One of the World's Leading Global Futurists, Trends ...

Murray Banks

Triathlon Champion / Motivator

Emory Austin

Authority on Leadership, Change & Customer Service

Bruno Valverde Cota

Inspirational Marketing / Sales / Results

Roberto C. Candelaria

#1 Best Selling Author, Speaker, and Coach

Mac Curfman

...because the work is hard!
More like Richard