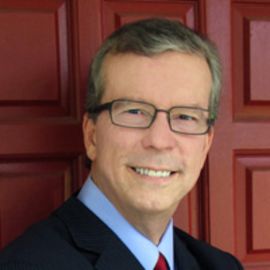 Rebecca Sive's career has spanned executive positions−in government, philanthropy, academia, business, and the not-for-profit sector−where she has earned a reputation as a gifted political strategist, writer, and speaker. About Rebecca, Hillary Clinton said:
"I am grateful to you for adding your voice to the essential conversation about women's leadership that we need to have as a country."
Founder of one of the nation's first women's centers; among the first modern generation of women appointed to public office, including the Illinois Human Rights Commission at its inception; advisor to and appointee of Chicago's first African-American mayor, Harold Washington, Sive was among the national leaders who developed women's issues agendas for presidents Bill Clinton and Barack Obama.
Sive's widely-praised book (2018), Vote Her In: Your Guide to Electing Our First Woman President, makes the case for breaking down the last barrier to American women realizing their dreams of leadership. Her complementary podcast, #VoteHerIn, tracks the movement of women into political leadership inspires women to join it. With over 25,000 Twitter followers, podcast host, Two Broads Talking Politics, is an influential site for progressive political activists.
About Sive and her earlier book, Every Day Is Election Day: A Woman's Guide to Winning Any Office, from the PTA to The White House (2013), Cecile Richards said:
"Rebecca: You did such a terrific job with Every Day is Election Day. Advocates like you—dedicated to educating and empowering the next generation of women leaders—make me so confident in our country's future. I applaud the important work you are doing."
Sive speaks about:
strategies for women to gain power and influence in the public square, including as elected and appointed officials and as corporate leaders;
why electing and appointing women to executive governmental and political leadership is critical to the healthy future of our nation's women and girls; and
how women across generations, experiences, and backgrounds can−together−advance equality for everywoman.
Sive created the University of Chicago Harris School of Public Policy women's public leadership initiative, whose faculty included former White House advisor, Valerie Jarrett, as well as Julia Stasch, Immediate-pas President of the John D. & Catherine T. MacArthur Foundation; and Sian Beilock, President of Barnard College.
Sive is listed in the biographical dictionary, Feminists Who Changed America; has received distinguished achievement awards from the Illinois General Assembly; her undergraduate alma mater, Carleton College; and the University of Illinois (from which she received an M.A. in American History), among others. Her op eds have appeared in The Huffington Post, Crain's Chicago Business, The Hill, and at MSNBC.
Sive has spoken at: Starbucks HQ, Bill & Melinda Gates Foundation, Northwestern University Pritzker School of Law, University of Washington Law School, the Women's Funding Network, National Council of State Boards of Nursing, The Ohio State University, University of Texas, and the Association for Women Journalists, among others.
Speech Topics
---
Contented Cows Give Better Milk: Your People…Your Profit
Not your average "leadership" speech. "Your People…Your Profit" helps leaders make the connection between the work environment they create…and their organization's profitability.
Based on Richard's books, Contented Cows Give Better Milk, and the new Contented Cows STILL Give Better Milk, this keynote is research-based and filled with practical "to-do's". Audience members will leave this presentation with the knowledge and motivation to turn their workforces into vibrant, competitive weapons.
Bottom Line Leadership
An interactive version of "Your People…Your Profit", and perfect for leadership training workshops and concurrent session breakouts for groups smaller than a keynote audience.
Rebooting Leadership
The events of the last decade - political, social, technological, and economic, coupled with unprecedented changes in the workforce, call for a hard, new look at our leadership practices. Just as we "reboot" the computer when its operating system fails, the leadership system in most people-intensive organizations needs to hit its reset button. While the fundamentals of leadership have not changed, the way we practice them must reflect today's new realities - a world redefined by the economy, technology, and the "new deal" in the workplace. Based on Richard Hadden's new book of the same title, "Rebooting Leadership" is light on theory, with a heavy dose of practicality. This program provides down-and-dirty nitty-gritty how-to's for leaders charged with getting maximum productivity and customer-winning service in today's world of work.
The Journey Thus Far: Foundations for a Fabulous Future!
Celebrate, recognize, energize, and reward members of your winning organization. Designed for award and recognition events, milestones, annual meetings, or entering a new era in your organization's history.
This is your story. Using information gathered through indepth research from your organization, I'll take a look at your past, and what it took to get where you are today. I'll present the currentday challenges facing your industry. Then I'll combine the two to project the exciting future that lies ahead. Using music, photography, an exciting customized multi-media presentation, and something I call "The View Through The Rear-View Mirror", I'll leave your group excited, inspired, and moved to achieve even greater successes.
Making the Extra Mile the Best Part of the Trip
Designed for non-management or general audiences, this program explores Employee Engagement from the employee's perspective, and provides both inspiration and practical advice on going the "extra mile", enthusiastically, while getting more out of your work…and life.
Leading from a Distance – to support leaders working with Work From Home and Distributed Teams
Leading a Multigenerational Workforce
Related Speakers View all
---
Adrian Gostick

Founder of The Culture Works & Bestselling Author of...

Haydn Shaw

Expert in Generational and Cross-functional Roles, C...

Tim Sanders

Bestselling Author, Technology Pioneer, Expert on Co...

Chester Elton

#1 Bestselling Business Author, Organizational Cultu...

Dr. Kevin Freiberg

World-Wide Best-Selling Author, Speaker & Advisor

Dr. Jackie Freiberg

Corporate Culture & Leadership Strategist, Best-Sell...

Mike Abrashoff

Former Commander of USS Benfold & Author of "It's Yo...

Doug Lipp

Former Head of Training at Walt Disney University & ...

Patrick Lencioni

Management Consultant; Founder & President of The Ta...

Kris Boesch

Founder & CEO of Choose People, Author of "Culture W...

Rolfe Carawan

President of LifeMatters International; Accountabili...

The Carrot Guys

Sure, they have real names; but they are best known ...

Joseph Grenny

New York Times Bestselling Author; Leading Social Sc...

Ryan Estis

Business Performance Expert & Agent of Change

Chip Eichelberger

Peak Performance, Motivation & Sales Strategist

Afterburner

US Fighter Pilots & Team-Building Experts

Jason Young

Former Senior-Level Manager at Southwest Airlines & ...

Cheryl Cran

Future of Work & Change Leadership Expert; Author of...

Chip Conley

Strategic Advisor for Hospitality & Leadership at Ai...

Bill Capodagli

Author of "Innovate the Pixar Way: Business Lessons ...
More like Richard