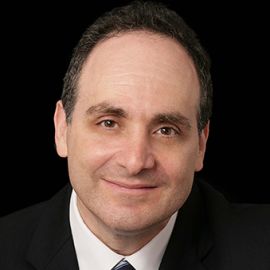 Richard Kogan
Concert Pianist & Psychiatrist; Medical College Professor and Music & Medicine Program Artistic Director at Weill Cornell
Richard Kogan has a distinguished career both as a concert pianist and as a psychiatrist. He has been praised for his "eloquent, compelling, and exquisite playing" by The New York Times, and The Boston Globe wrote that "Kogan has somehow managed to excel at the world's two most demanding professions." He is a clinical professor of psychiatry at Weill Cornell Medical College and the artistic director of the Weill Cornell Music and Medicine Program.
Kogan has gained international recognition for his lecture-recitals that explore the role of music in healing and the impact of psychological forces and psychiatric and medical illness on the creative output of the great composers. He tells vivid stories about famous composers who suffered mental problems—frequent among highly creative people—while illustrating the composer's work by exquisitely playing excerpts from their compositions. From composers such as Tchaikovsky, Gershwin, Schumann, Beethoven, Mozart, Chopin, Rachmaninoff, and Leonard Bernstein, Dr. Kogan shares an insight and journey into some of the most creative minds, while humanizing medicine and bringing more of the person into medical practice. Dr. Kogan will open your ears and eyes to the symphony that is humanity, music, and medicine.
A recipient of the American College of Psychiatry Public Service Award, among other honors, Kogan has degrees from both The Juilliard School of Music and Harvard Medical School.
Videos
---
Speech Topics
---
Music & Medicine: An Interdisciplinary Approach to Beethoven
Richard Kogan aspires to heal by using both medical and musical instruments. A practicing psychiatrist and concert pianist, he has combined his parallel careers in an exploration of the influence of mental illness on the creative processes of famous composers. While at Stanford, he explored Beethoven's biography, speculated on how psychological factors appeared in his music, and then played pieces from Beethoven's early, middle, and late periods. Very central to his story is an illness, specifically deafness, which had a profound impact on his creative process.
Kogan wants people to think about the connection in music and medicine, as he talks about Beethoven's three sonatas. He illustrates how momentous events in Beethoven's life impacted his compositions, and offers insightful interpretations and listening tips before beautifully performing the compositions.
The Art of Healing
Richard Kogan believes that by understanding the minds of composers he is better able to interpret their music, and he has found that many composers have life stories similar to those of his patients. Music has helped him realize that he wants his patients reach their creative peak and be emotionally expressive. "The whole has been better for me than the sum of its parts," he said. "Learning about composers' minds really helped me in terms of interpreting and playing their music, and I found that my work with music ended up helping my work as a physician."
For Kogan, music should be used in conjunction with medicine in healing. "I think it's really important for healthcare professionals to not lose sight of the fact that music has unparalleled capacity to ease pain, to soothe anxiety, and to lift spirits. When all the scientific findings come in, I think there's potential for the explosion in the use of music in medical centers."
Musical & Creative Genius & Mental Illness
West Side Story: The Mind & Music of Leonard Bernstein
Mozart: The Mind & Music of a Genius
Beethoven's Deafness: Psychological Crisis & Artistic Triumph
Tchaikovsky: Music & Melancholy
Music, Mood Swings & Madness